Westminster College Professor to Present on French Documentaries at Faculty Forum
Posted on Monday, April 1, 2013
NEW WILMINGTON, Pa. - Dr. Leslie Kealhofer, Westminster College visiting assistant professor of French, will present at the Faires Faculty Forum Wednesday, April 3, at 11:40 a.m. in Mueller Theater of McKelvey Campus Center.
"Mothers, Daughters, and the Transmission of Memory in Documentaries by Filmmakers of North African Descent in France" examines the treatment of the theme of memory in documentary films directed by women of North African origin in France.
Kealhofer has traveled to France several times over the past year as part of her research on the subject.  A highlight of her visits was her interview with filmmaker Fatima Sissani about Sissani's documentary film La langue de Zahra (Zahra's Mother Tongue).The film focuses on Sissani's mother, Zahra, who emigrated from the Kabylie region of Algeria to France in the 1960s, and her desire and need to maintain a strong connection to her native language and cultural roots. This film and others will be examined in her presentation.
Kealhofer, who joined the Westminster faculty in 2011, earned an undergraduate degree from the University of Notre Dame and master's degree and Ph.D. from Florida State University.
Contact Kealhofer at (724) 946-6260 or email for additional information.
The Faculty Forum was established in 1990 by Dr. Barbara Faires, Westminster professor of mathematics emerita, during her term as dean of the college and vice president for academic affairs.  Faculty members from all disciplines volunteer to present lectures on their current research, artistic productions, and scholarship of teaching and learning.  Each forum presents new ideas with innovative lecture techniques.
Contact Dr. Charlene Klassen Endrizzi, faculty development officer, at (724) 946-7189 for more information on the Faires Faculty Forum or view http://www.westminster.edu/acad/faculty_dev/faires_faculty_forum.cfm.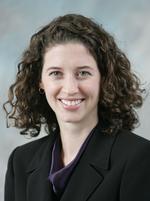 ---
More Stories