Westminster College Assistant Professor to Discuss Italian Food Production and Culture
Posted on Thursday, September 27, 2012
NEW WILMINGTON, Pa. - Dr. Michael Aleprete, Westminster assistant professor of political science, will present "Italian Food Production and Culture in an Era of Globalization" at the Faires Faculty Forum Wednesday, Oct. 3, at 11:40 a.m. in the Sebastian Mueller Theater of the McKelvey Campus Center.
Aleprete attended the seminar "Food from a Glocal Perspective: Italy, the Mediterranean and the Globe" in June at the University of Gastronomic Sciences in Pollenzo and the Orientale University of Naples. He will discuss what he learned, including: the progression of the slow food movement in Italy in reaction to the globalization of food production and consumption, and the movement's impact on modern Italy's food production.
Aleprete, who joined the faculty in 2007, earned an undergraduate degree from Duquesne University and master's degree and Ph.D. from the University of Pittsburgh.
The Faculty Forum was established in 1990 by Dr. Barbara Faires, Westminster professor of mathematics emerita, during her term as dean of the college and vice president for academic affairs.  Faculty members from all disciplines volunteer to present lectures on their current research, artistic productions, and scholarship of teaching and learning.  Each forum presents new ideas with innovative lecture techniques.
Contact Aleprete at (724) 946-7254 or email for additional information.
Contact Charlene Klassen Endrizzi, faculty development officer, at (724) 946-7189 for more information on the Faires Faculty Forum or click here.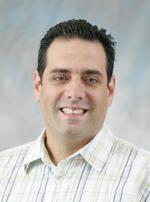 ---
More Stories