Westminster College Professor Attends Felting Workshop
Posted on Monday, July 23, 2012
NEW WILMINGTON, Pa. - Peggy Cox, Westminster College professor of art, attended Felting Workshops June 2-6 at the Pittsburgh Society for Contemporary Craft.
Cox learned how to use wet felt techniques for creating scarves and covers for handmade books with visiting artist Chad Alice Hagen from Asheville, N.C.  In a workshop with textile artist Briony Jean Foy of Wisconsin, Cox also learned how to use needle felting that allows for more variety in surface design.
Cox, who has been with Westminster since 1985, earned an undergraduate degree from the University of Louisville and master's degree from the University of Pennsylvania.
Contact Peggy Cox at (724) 946-7266 or email for more information.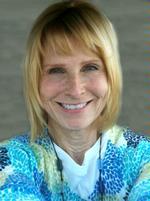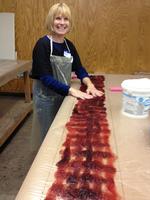 ---
More Stories