Alyssa Ludwiczak Joins Westminster College as Communication Specialist
Posted on Wednesday, July 11, 2012
NEW WILMINGTON, Pa. - Alyssa Ludwiczak has joined Westminster College as Communication Specialist. She replaces Sandra Chandler, who retired after serving Westminster since 1998 in the Communication Services office.
The Communication Specialist shares the many accomplishments of Westminster students, faculty and staff by writing new releases and updating the websites and social media.
Ludwiczak joins Westminster after serving as communication specialist at Brevard Community College in Melbourne, Fla. She had additional experience as an administrative assistant/academic advisor at Columbia College in Jacksonville, Fla., and as communications manager at the Astronaut Scholarship Foundation. She also worked for Sky Advertising and Kaplan Test Prep and Admissions.
She earned a master's degree in professional writing from Chatham University and a bachelor's in English with a minor in communications from the University of North Florida. Ludwiczak resides in New Castle.
Contact Alyssa Ludwiczak at (724) 946-7190 or email for more information.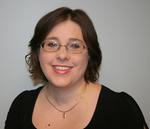 ---
More Stories