Westminster College Associate Professor Coordinates Workshop in Spain
Posted on Thursday, July 5, 2012
NEW WILMINGTON, Pa. - Edward S. Cohen, Westminster College associate professor of political science, recently served as coordinator of a workshop at the Onati International Institute for the Sociology of Law June 7-8 in Spain.
"The purpose of the workshop was to bring together scholars of different status and backgrounds to advance a research project on the ways in which international commercial law intersects with dynamics of political power in the governing of the global economy," said Cohen.
He organized the workshop with Dr. A. Claire Cutler of the University of Victoria, Canada. The topics discussed in the workshop have been of interest to Cohen and Cutler for some time, and the two plan to write a book centered around those topics.
The workshop was sponsored by the Faculty Conference Grant and Westminster's Faculty Development Program. Faculty development at Westminster College is an ongoing process to keep the faculty at their best in their teaching and scholarship, and the necessary intersection of those two activities. In addition to supporting the faculty through grants, the department coordinates seminars and training sessions. The program also provides consultation on faculty development issues, such as faculty review portfolio construction, and other teaching issues.
In addition to teaching political science, Cohen serves as the chair of the department and teaches courses in public policy, constitutional law and political theory. He earned his undergraduate degree from Brooklyn College and his master's and Ph.D. from the University of Wisconsin-Madison. He became a faculty member at Westminster in 1996.
Contact Cohen at (724) 946-7304 or email for additional information.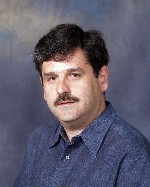 ---
More Stories