Audio Visual Services Staff Attended International Roundtable
Posted on Tuesday, June 26, 2012
Two Westminster College Audio Visual Services staff members, Andy Borts and Nicole Jodikinos, attended the InfoComm International roundtable May 23 in Pittsburgh.
InfoComm International is the leading nonprofit association serving the professional AV communications industry worldwide.  The seminar focused on the future of the industry and included discussion of issues that impact colleges, universities, and businesses daily.  Topics included manufacturing training sessions on digital projection and audio; LED technology; audio video bridging (AVB); and maximizing an organization's performance through operation strategies.
"It was a neat experience to learn just how much the AV industry continues to change," said Borts, who serves as instructional media technician and broadcast events manager.  "We do a lot of reading and online research about technology changes and standards, but it was impressive to actually see some of these changes and talk with colleagues who are seeking similar solutions."
Borts and Jodikinos, who serves as the student assistant operations and purchasing manager, networked with representatives from colleges and universities near Westminster.  According to Borts, there is interest in collaborating with the neighboring schools to tour facilities and discuss recent projects, classroom set-ups, and how each is preparing for the digital future.
"The most useful information was understanding that the digital transition is here and it is impacting almost everything," Borts said.  "We may already have the network infrastructure in place at Westminster to implement AVB.  While AVB isn't standard, digital audio and video is.  Within the next few years we are going to have to meet those standards and explore how this concept can integrate with Westminster's classrooms and technology areas."
Borts, a Westminster graduate, joined the staff in 2010.
Jodikinos, a senior accounting major, is a daughter of Norman and Diana Jodikinos of Clinton and a graduate of Hopewell High School.
Contact Borts at (724) 946-7178 or email for additional information.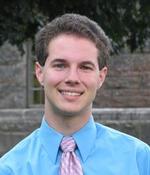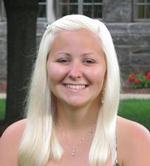 ---
More Stories