Psychology Professor Published in Journal
Posted on Monday, June 18, 2012
Dr. Sandra Webster, Westminster College professor of psychology, is the co-author of "Sustaining Success: 40 Years of the Western Pennsylvania Undergraduate Psychology Conference" (WPUPC) published in the summer issue of CUR Quarterly, a publication of the Council on Undergraduate Research.
Co-author with Webster is Dr. Aimee Knupsky, assistant professor of psychology at Allegheny College in Meadville, who has served as chair of the WPUPC Steering Committee since 2010.
The article describes the history of the conference and the features of its organization, planning, financing, and program that make it a successful event each year.
Webster, who has been with Westminster since 1983, earned undergraduate and master's degrees and Ph.D. from Southern Illinois University, Carbondale.  She specializes in research and design and is the author of the textbook Hand in Hand: Research Design and Statistics for Behavioral Sciences.  She has served as an elected CUR Councilor since 2006.
Contact Webster at (724) 946-7359 or email for additional information.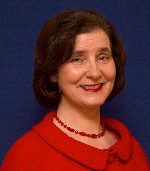 ---
More Stories