Political Science Professor Presented at International Studies Meeting
Posted on Tuesday, May 15, 2012
Dr. Edward Cohen, Westminster College associate professor of political science, presented a paper and chaired a panel at the meeting of the International Studies Association April 1-4 in San Diego.
Cohen chaired the panel "Law, Contestation and Power in the Global Political Economy," where he presented "Legal Pluralism and the Possibilities for Legal Change after Neo-Liberalism." 
The paper explored the potential impact of the global financial crisis on the role of law and legal institutions in shaping the exercise of power in the global economy. 
"I suggest that the existing unequal distributions of power - and the legal rules and institutions that sustain these - are more resilient than many observers had anticipated, and may well survive the current financial crisis," Cohen said.  "Governments are exercising more power and initiative in global finance, but powerful private actors are still able to set many of the terms of financial law and practice."
The paper and panel are part of a larger project on which Cohen is collaborating with Dr. Claire Cutler, professor of political science at the University of Victoria, Canada.
Cohen, who serves as chair of Westminster's Department of Political Science, joined the faculty in 1996.  He earned an undergraduate degree from Brooklyn College and master's degree and Ph.D. from the University of Wisconsin-Madison.
Contact Cohen at (724) 946-7034 or email for additional information.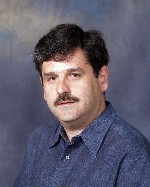 ---
More Stories