Psychology Professor Selected for APA Office
Posted on Thursday, April 26, 2012
Dr. Jamie McMinn, Westminster College associate professor of psychology, was selected to serve as the American Psychological Association (APA) program director for Division 2: The Society for the Teaching of Psychology.
As program director, McMinn will be responsible for coordinating poster sessions and symposia for Division 2 members at the annual APA convention, focusing on the scholarship of teaching psychology.  His term will run from 2013-2016 with conventions in Honolulu, Washington, D.C., Toronto, and Denver.
McMinn, who joined Westminster in 2003, earned an undergraduate degree from Emory & Henry College and master's degree and Ph.D. from the University of Pittsburgh.
Contact McMinn at (724) 946-7121 or email for additional information.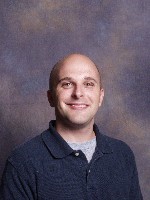 ---
More Stories