Political Science Department to Host Alumnus Speaker April 30
Posted on Tuesday, April 24, 2012
Westminster's College Department of Political Science will host Dr. Russell Mills for a presentation Monday, April 30, at 3 p.m. in McKelvey Campus Center's Witherspoon Lakeview Room.  The program is free and open to the public.
Mills, a 2005 Westminster graduate who is currently with the Federal Aviation Administration, will speak on "Accountability in the Era of Governance Networks: Lessons from Emergency Management Following Hurricane Katrina."  The presentation is based on a recently-published article by Mills and two co-authors that won the 2011 Marshall Dimock Award for the best article in the field of public administration.
Mills, who earned an undergraduate degree in political science, earned a master's degree from the University of Vermont and Ph.D. from Kent State University.
Contact Dr. James Rhoads, professor of political science, at (724) 946-7255 or email for additional information.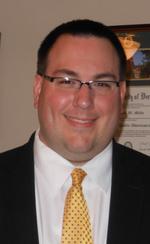 ---
More Stories