Graduate Faculty Has Article Published
Posted on Thursday, April 5, 2012
Dr. Robert Zorn, acting coordinator of the educational administration program in Westminster College's graduate school, is the author of "Another Reason Why Ohio's Public Schools are in Financial Trouble" published in the May issue of the Ohio School Boards Association Management Newsletter.
Zorn, superintendent of Poland (Ohio) schools, examines the amount of public funding for charter schools in Ohio, funding that is deducted from each public school's budget.  The article details total state financial support for each public school district in Mahoning County, Ohio, and the amount deducted for charter schools from each of those districts.
The article calls for more fiscal accountability of public charter schools since these are public funds.
At Westminster since 1986, Zorn teaches graduate courses in school finance and school law as well as courses for those pursuing licensing as school superintendents and principals.
Contact Zorn at (724) 946-7055 or email for additional information.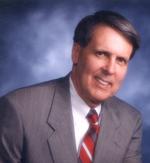 ---
More Stories