Political Science Professor to Speak on Sabbatical Work at Faires Faculty Forum
Posted on Thursday, March 22, 2012
Dr. Shannon Smithey, Westminster College associate professor of political science, will present "Crime and Public Support for Democracy in Latin American and Africa" at Faires Faculty Forum Wednesday, April 4, at 11:40 a.m. in McKelvey Campus Center's Sebastian Mueller Theater.
Based on her sabbatical inquiry, Smithey will discuss emerging democracies, where popular support for democratic government often hinges on the ability of the state to provide protection from criminal victimization, a crucial question of government capacity.
Smithey, who has been with Westminster since 2003, earned undergraduate degrees from Southern Methodist University and master's degree and Ph.D. from The Ohio State University.
Contact Smithey at (724) 946-6247 or email for additional information.
Faculty Forum was established in 1990 by Dr. Barbara Faires, Westminster professor of mathematics emerita, during her term as Dean of the College and Vice President for Academic Affairs.  Faculty members from all disciplines volunteer to present lectures on their current research, artistic productions, and/or scholarship of teaching and learning.  Each forum presents new ideas with innovative lecture techniques.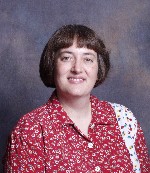 ---
More Stories