Psychology Professor Presented at Annual Meeting
Posted on Tuesday, March 20, 2012
Dr. Sandra Webster, Westminster College professor of psychology, and Jerome Flint, senior training associate for JKM Crisis Management, presented research at the annual meeting of the Eastern Psychological Association March 1-3 in Pittsburgh.
The research for "Safe Crisis Management: Investigating Trainers' Violence Detection Errors" involved 400 youth and child service providers, including teachers and juvenile system workers, as part of a crisis management re-certification course.  Participants watched video re-enactments of crisis management techniques and indicated which of five types of errors were present. 
The results showed that while participants were very good at not labeling correct techniques as errors, they were not so good at identifying errors.  Flint and Webster concluded that in addition to teaching proper techniques, training programs should add error detection, because individuals who know good techniques do not automatically recognize errors in those techniques.
Webster, who has been with Westminster since 1983, earned undergraduate and master's degrees and Ph.D. from Southern Illinois University, Carbondale.
Contact Webster at (724) 946-7359 or email for additional information.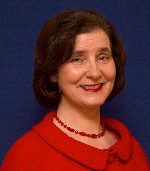 ---
More Stories