Sports Publications Earn National Recognition
Posted on Wednesday, June 10, 2009
Two Westminster College sports publications have earned national acclaim by the College Sports Information Directors of America (CoSIDA). Westminster's football and men's and women's tennis guides earned "Best Cover" honors in the 2008-09 CoSIDA Publication Contest.
The covers were voted best in their respective sports for Division C, which consists of all guides from NCAA Division III, NAIA, NCCAA, junior colleges and Canadian schools. The covers were designed by Westminster Sports Information Director Justin Zackal using Adobe InDesign CS3. The football media guide was printed at Commercial Printing in New Castle and the tennis guide was printed at Westminster's on-campus print shop.
"Justin Zackal does an exceptional job publicizing Westminster College athletics and the accomplishments of our student-athletes," said Mark Meighen, senior director of communication services. "Justin earned this national recognition through his hard work and creative approach to improving Westminster's sports publications and we value the contributions he makes to Westminster College on a daily basis."
Zackal, who has been with Westminster since 2006, earned an undergraduate degree from Waynesburg College and master's from West Virginia University.
Contact Zackal at (724) 946-6357 or e-mail zackaljw@westminster.edu for additional information.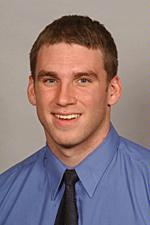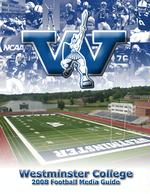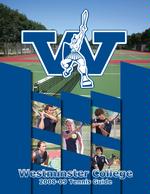 ---
More Stories