Westminster Professor Judges International Organ Competition
Posted on Friday, November 12, 2004
Dr. Elizabeth Harrison, assistant professor of music and College organist at Westminster, recently judged the International Schnitger Organ Competition at St. Jacob's Church in Hamburg, Germany.
 "The competition included competitors from Europe, the United States, Japan, and Korea," Harrison said.  "Competitors were all under the age of 26, and were asked to perform specific repertoire appropriate for the antique organ they were playing.  Judges came from the United States, Switzerland, Germany, Sweden, and the Netherlands."
 "The competition concluded Friday with a ceremony and final concert in the church," Harrison continued.  "I was honored to play the final concert on this instrument, which was built by the famous organ builder Arp Schnitger.  This instrument is the largest extant organ by Schnitger, and dates from 1689 with parts of the instrument dating from earlier builders.  I performed works by Hieronymus Praetorius, Heinrich Scheidemann, and Johann Sebastian Bach - all of whom played the organ at one point."
Harrison, who has been with Westminster College since 2000, earned her undergraduate degree from Duke University, master's from Southern College and the New England Conservatory, and her D.M.A. from Stanford University.  Harrison spent three years studying at the North German Organ Academy in Germany, and has distinguished herself as one of the leading experts on the Baroque organ. 
Harrison is also the founder of the Westminster Historic Organ Program in Cappel, Germany, which offers students an opportunity to study and play several historic organs.
For more information, contact Harrison at (724) 946-7024 or e-mail harrisea@westminster.edu.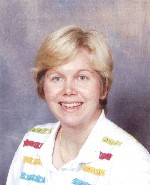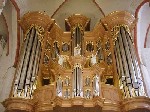 ---
More Stories