Westminster College to Host Speaker from Northwestern University
Posted on Tuesday, September 9, 2008
The Next Chapter Speaker Series at Westminster College will host Dr. Alice Dreger, professor of clinical humanities and bioethics at Northwestern University's Feinberg School of Medicine, Wednesday, Sept. 17, at 7 p.m. in Orr Auditorium. The presentation is free and open to the public.
The Next Chapter is Westminster's summer reading program for all incoming first-year students. This summer, students read Lori Lansen's The Girls, a fictional account of the lives of conjoined twin sisters. Dreger's talk, "Fiction and Non-Fiction, Conjoined: Stories from Real Life and Imagined Life," will build upon and enhance students' experience of the novel and have broad general appeal as well.
Dreger works on social justice issues in medicine, using the medical humanities (particularly history) to seek to improve the biomedical and social treatment of people born with socially-challenging anatomies, including those born with disorders of sexual development, cranio-facial anomalies, conjoinment, and dwarfism. She frequently speaks to and writes for medical and non-medical audiences; functions as an expert to the media and to policy makers; and advises fellow activists on ethical, effective advocacy.
Dreger's visit is co-sponsored by Westminster's First-Year Program and the Office of Student Affairs.
Contact Dr. John Robertson, Westminster associate professor of biology and coordinator of the First-Year Program, at (724) 946-7044 or e-mail robertjc@westminster.edu for more information.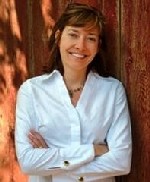 ---
More Stories