Westminster College to Sponsor Multi-Cultural Speaker
Posted on Thursday, September 14, 2000
Leslea Newman, activist, poet, and author of over 200 books, will talk about homophobia, censorship, and family values in teaching tolerance, Tuesday, Sept. 26, at 7 p.m. in Wallace Memorial Chapel.
Newman believes that the key to ending homophobia is education, and the earlier the better. She wrote a children's book, Heather Has Two Mommies, designed to teach elementary school children that there are all types of families and that "the most important thing about a family is that all people in it love each other."
This book has become the second-most banned book in the country, and its inclusion in the Rainbow Curriculum cost New York City School Chancellor Joseph Fernandez his job.
Newman's presentation includes a reading from her own work, as well as a 15-minute video.
The event is free and open to the public. For more information, call Dr. Neal Edman, dean of student affairs at Westminster College, at (724) 946-7113.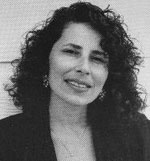 ---
More Stories