Faculty Gauntlet
---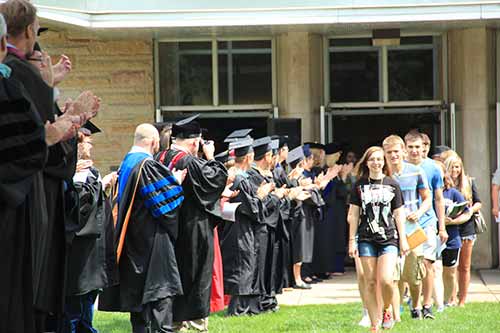 Each year at opening convocation, students catch a glimpse into their future academic world by proceeding through the Westminster Faculty Gauntlet — a lineup of Westminster leaders on both sides of a walkway, hundreds of people long. Four years pass by and those same proud faces are cheering in the lineup as students proceed through the gantlet once again on graduation day.
The Rock
---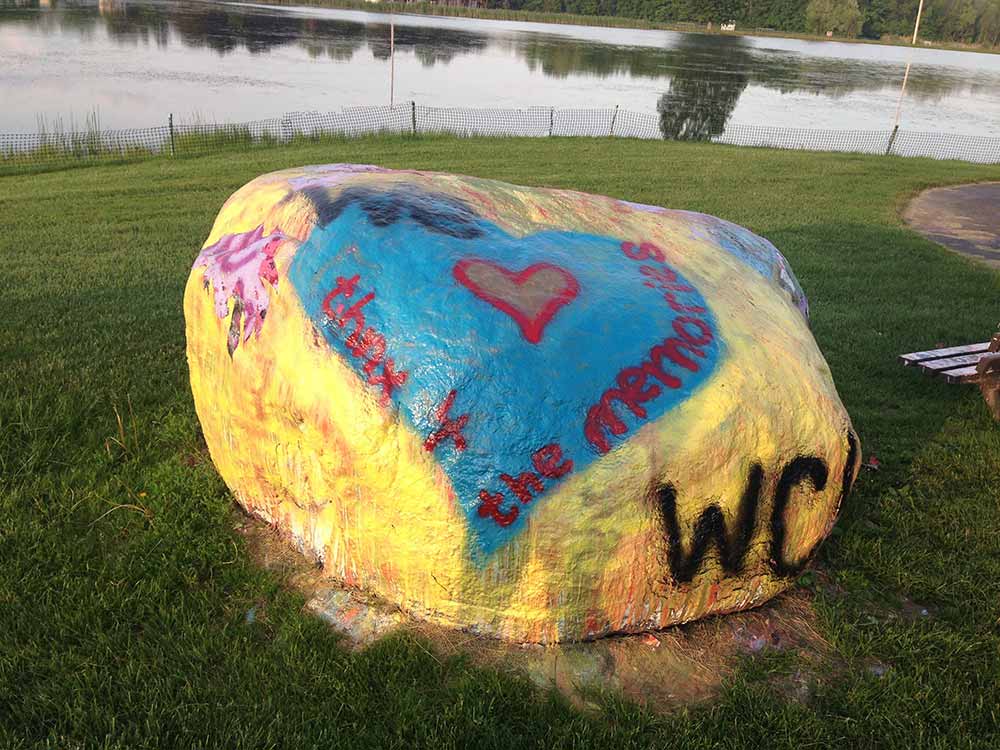 The Westminster Rock is located in front of Lake Brittain, adjacent to the Amphitheater. Covered with hundreds of layers of paint and memoirs, the Rock symbolizes a frontline for campus organizations to claim their campus fame.
Opening Doors
---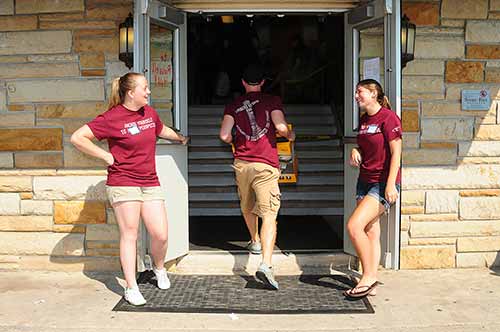 Westminster College is a community of door openers. Metaphorically…and literally. Years ago, it was noticed by a member of the Board of Directors that every time he approached a building throughout campus, a student or an employee would go out of their way to open the door for him. Stepping on Westminster's campus, you'll immediately witness this tradition of civility.