Music Professor Featured at New Music Festival
Posted on Thursday, May 17, 2012
Dr. Jason Howard, Westminster College visiting assistant professor of music, was a featured performer at the Dana School of Music's Dana New Music Festival May 2 in Youngstown, Ohio.
Howard, who has been principal cellist with the Dana New Music Festival Chamber Orchestra since 1994, soloed in the ensemble's performance of Robert Rollin's "By the Fireside," a composition commissioned by the Youngstown Commission for Jewish Education.  The piece is a setting of the folk song of the same name by Mark M. Warshawsky and features solo cello, solo string quartet, and chamber orchestra. 
"Short No. 4: For Pete's Sake," a composition written by Howard for the Steubenville High School Orchestra and premiered by that ensemble in December, was also performed by the Dana New Music Festival Chamber Orchestra.
Howard, who teaches music theory, applied composition, and applied cello, has been with Westminster since 2007.  He earned undergraduate and master's degrees from Youngstown State University and Ph.D. from Kent State University.
Contact Howard at (724) 946-7025 or email for additional information.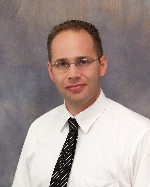 ---
More Stories