Religion Professor Published Article, Gave Guest Lectures
Posted on Thursday, April 5, 2012
Dr. Bryan Rennie, Westminster College Vira I. Heinz professor of religion, is the author of "The History (and Philosophy) of Religions" published recently in Studies in Religion.
"I am particularly pleased with this publication because it is the third paper in a series I have been working on for several years, focusing on the philosophy of religion and particularly the relevance of the philosophy of science for the philosophy of religion," Rennie said.
This publication came out of a panel of papers on possible futures for the philosophy of religion that Rennie organized for the 20th quinquennial international congress of the International Association for the History of Religions in 2010.  The papers were requested for publication in a special issue of Studies in Religion, a bilingual Canadian journal.  Rennie was guest editor of the special issue.
Rennie presented "Mircea Eliade: Life and Work" to a graduate class on the history of religions at Rice University Feb. 21.  He also lectured on "Bordering on the Fantastic: Applying the Ethology of Art and Religion to the Work of H.P. Lovecraft" at an undergraduate seminar March 28 at Harvard University. 
Rennie, who chairs Westminster's Department of Religion, History, Philosophy and Classics, has been with Westminster since 1992.  He earned an undergraduate degree, master's degree, and Ph.D. from the University of Edinburgh, Scotland.  His research interests focus on the works of Mircea Eliade, about whom he has authored four books and numerous articles.
Contact Rennie at (724) 946-7151 or email for additional information.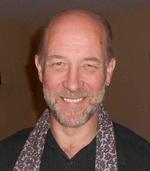 ---
More Stories