Dr. Jamie McMinn, assistant professor of psychology at Westminster College, recently co-authored "The Many Faces of Childhood: Costume as Ritualized Behavior," a chapter on childhood behavior which appears in Rituals and Patterns in Children's Lives.
"Alan Pickell and I examined costuming rituals and the psychological functions they serve for children," McMinn said. "We then examined how these rituals are described in such popular children's series as the Bobbsey Twins, Nancy Drew, Hardy Boys, and the Oz books. Our goal was to offer a way to understand the importance of children's costuming through the neoFredian theory of Carl Jung, as well as social psychological theories that explain why people, including children, misbehave when their identity is concealed by costumes."
Rituals and Patterns in Children's Lives is edited by Kathy Merlock and published by Popular Press.
McMinn, who has been with Westminster College since 2003, earned his under graduate degree from Emory & Henry College, and master's and Ph.D. from the University of Pittsburgh.
Contact McMinn at (724) 946-7121 or e-mail mcminnjg@westminster.edu for more information.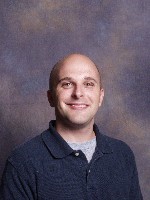 ---
The Westminster College Orchestra will perform its first concert of the year Sunday, Nov. 11, at 3 p.m. at Orr Auditorium.
---
Westminster College awarded three Distinguished Alumni Citations during the recent Homecoming celebration.
---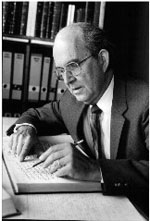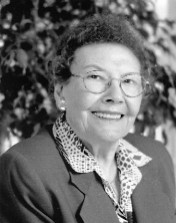 Nearly 350 students are expected to earn diplomas
Saturday, May 18
during the 148th annual Westminster College commencement ceremonies.  The 2001-2002 academic year will conclude with a
baccalaureate
service at
10: 30 a.m.
in
Orr Auditorium
, and
commencement
at
2:30 p.m
. on the
Senior Terrace of Old Mai
n.
Speaking at baccalaureate is Dr. Kenneth E. Bailey, Canon Theologian of the Diocese of Pittsburgh of the Episcopal Church.  Bailey, who is a son of missionary parents stationed in Egypt, has spent most of his life in the Middle East.  He served 20 years as professor of the New Testament studies in the Near East School of Theology in Beirut, and founded the Institute for Middle Eastern New Testament Studies at the Tantur Ecumenical Institute for Theological Studies in Jerusalem.
---
Two Westminster College student groups, Mortar Board and Kappa Delta Pi, are teaming up in November to collect new and gently used books to benefit the Beatitude House and the Sojourner House in Youngstown, Ohio.
---
---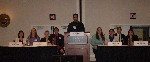 Eight Westminster College students and their adviser attended the 48th annual Midwest Model United Nations conference Feb. 13-16 in St. Louis.
---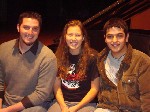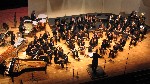 The Westminster College Wind Ensemble will present its Young Conductors concert Friday, Nov. 7, at 7:30 p.m. in Orr Auditorium. The concert is free and open to the public.
---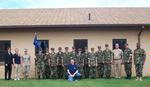 Dr. Helen Boylan, Westminster College associate professor of chemistry, and 2009 Westminster graduate Mallory Lichwa participated in a Homeland Security school in July at Camp Perry in Port Clinton, Ohio.
---
The Seraphim Community Chorus, under the direction of Westminster College adjunct music faculty Mr. Kris Harper, will present Mendelssohn's "Elijah, Op. 70" Sunday, April 11, at 2 p.m. at St. Michael's Roman Catholic Church in Canfield, Ohio. The concert is open to the public and a freewill offering will be collected.
---
Displaying 761-770 of 5126 total records