David R. Nobs, a 1980 Westminster College graduate and managing director of Ruder Finn, Inc., will speak at Westminster College, Tuesday, Sept. 20, at 6:30 p.m. in Phillips Lecture Hall located in the Hoyt Science Resources Center.
Nobs is responsible for leading the growth and development of the Los Angeles office and managing the agency's consumer, sports and entertainment marketing practice. He has demonstrated success with clients such as Coca-Cola, Bank of America, Microsoft, Hewlett-Packard, Vans, Reebok, Timberland, Spring, McGraw-Hill, NFL, NHL, NASCAR, PGA of America, LPGA, and Turner Broadcasting.
"At the invitation of Professors Delores Natale and Suzanne Prestien, I will present 'Principles of Public Relations,' Nobs said. "I will define what public relations is and is not; what can be achieved; keys to success; role in the marketing mix; industry practice and specialty areas; a day in the life of a PR consultant, client and journalist; the PR process; and tools and tactics."
The event is free and open to the public. Contact Natale at (724) 946-7348 or e-mail nataleda@westminster.edu; or Prestien at (724) 946-7029 prestien@westmisnter.edu for more information.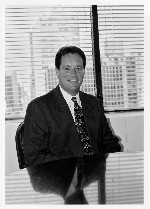 Two Westminster College entrepreneurs from Poland, Ohio, Benjamin Nelson and Christie Grewe, use their online business to help defray the costs of their education.
"We operate an online store featuring auctions and fixed-priced formats," Nelson said. "We are classified as a partnership and have an employer identification number for "Brown House Collectibles" at http://stores.ebay.com/Brown-House-Collectibles."
"This was a joint idea," Grewe said. "Ben came up with the idea of using the Internet as a selling vehicle, and I found the outlets where we buy our items to resell."
"Start-up was surprisingly easy," Nelson said. "We began our adventure by selling things around the house. At that point, it was more of a hobby. Once we gained familiarity with the systems and business environment, we began buying items with the intent of reselling them. I used my Edwards Entrepreneurship Competition winnings to fuel growth."
"We spend a good amount of time trying to conform to the IRS regulations," Nelson said.
"Yes, taxes are very difficult to do for small business owners," Grewe said. "This took us much longer than anticipated and was probably the hardest part of the business."
"We make significantly more than minimum wage jobs offered to college students," Nelson said. "We are making a profit, and this profit has grown over the past year. We have served over 3,000 customers."
"The business is currently helping us get through college and to save up some money for graduate school," Grewe commented. "It gives us a little extra money that we wouldn't otherwise have."
"The skills we learned at Westminster College, especially critical thinking, proved to be invaluable and made this entire process much easier," Nelson said. "This skill is acquired though traditional business classes, as well as others such as history and philosophy. Dr. Goldberg (assistant professor of philosophy) helped us improve our digital photography and has been very encouraging. Also, various business professors have provided me with advice. We learned that we had to put in about 30-hours-per-week of work between the two of us to keep the business going, but we get to work when it's convenient for us&sometimes it's 1 a.m. and other times it's 2 p.m. That's one of the best parts of being self-employed."
"Owning your own business is much harder than most people think," Gwene said. "Most people think it means working as little as possible. I personally find it to be the complete opposite. You cannot just pick up and take a vacation without some planning. You cannot just take a few days off. You are your business, so if you don't put 100 percent into what you do, your business is not going to make it. But despite all this, I really do enjoy owning my own business."
The partners want to continue their business after graduation.
"We might hire an employee or two to take over some of the day-to-day operations," said Nelson.
Nelson is a son of Thomas and Kathie Nelson, Poland. He is a senior business administration and history major and a graduate of Poland Seminary High School.
Grewe is a daughter of James and Tracey Grewe, Poland. She is a senior mathematics major and a graduate of Poland Seminary High School.
Contact Nelson at nelsonbt@westminster.edu or Grewe at grewecl@westminster.edu for more information.
Displaying 761-770 of 5074 total records