Welcome Alderson Broaddus University Students

Westminster College (PA) stands ready to support Alderson Broaddus students seeking a college at which to complete their degree.
Westminster offers more than 50 academic programs that combine expert classroom instruction with hands-on learning experiences. Additionally, our vibrant residential college fields 22 NCAA Division III athletic teams, supports 50 widely varied clubs and organizations, and sits on 300 acres just an hour north of Pittsburgh, Pennsylvania.
Westminster College offers the following scholarships and enrollment options to aid in degree completion. Students are welcome to apply now for the Fall 2023 semester.
Scholarships & Admission Information
---
In addition to customary financial aid assistance a one-time, $3,000 scholarship will be applied to the 2023-2024 year.
Westminster will accommodate current Alderson Broaddus students with:
Guaranteed Admission for all students currently in good standing.
Easy Transfer of Credits: Contact us to determine the best path to graduation.
Personal Academic and Career Advising upon entry and throughout your enrollment.
Exceptional academic programs.
No Application Fee, including Common Application.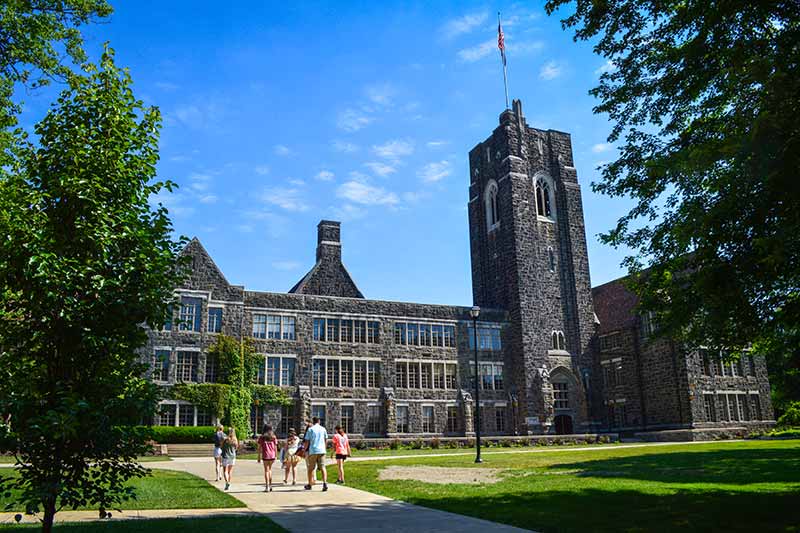 Visit and Apply
---
To arrange a personal visit and campus tour please call (724) 946-7100 or register for a visit. On-the-spot admission decisions will be provided on campus. To apply for the Fall 2023 semester complete the free application for admission.
Westminster College offers a wide variety of majors and minors with campus facilities to support all programs.