Theatre Westminster presents Neil Simon's "Rumors" Thursday-Saturday, May 4-6, at 7:30 p.m. and Sunday, May 7, at 2:30 in Beeghly Theater.
"The play is set in May 1988 in an affluent neighborhood outside of New York City," said John Gresh, visiting assistant professor of theatre and director of the play. "The farce takes place inside the home of Deputy Mayor of New York Charley Brock and his wife, Myra, where they are celebrating their tenth wedding anniversary. When the guests arrive, they discover that Charley has been shot, though not seriously, and Myra is nowhere to be found. No one knows what has happened, but as more and more people arrive rumors and speculation take over. The comedy is in the unraveling the truth from the lies. This play is guaranteed to induce laughter."
To reserve tickets, call the Beeghly Box Office and leave a message with your name, number of tickets, and preferred date. Adults tickets are $7; non-Westminster students and senior tickets are $5.
Contact Gresh at (724) 946-7260 or e-mail greshjf@westminster.edu for more information.
---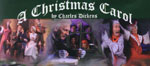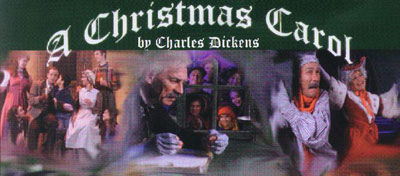 A Christmas Carol is coming to Westminster College, Thursday, Nov. 29, at 8 p.m. in Orr Auditorium.
---
Westminster College offers seven continuing education classes including several computer programs, German, and Yoga begining in November.
---
Dr. Camila Bari López, assistant professor of Spanish at Westminster College, recently made a presentation at the 55th Annual Kentucky Foreign Language Conference in Lexington.
"In my presentation on the novel The Book of Lamentations by Mexican writer Rosario Castellanos, I used Power Point technology to make a visual demonstration of my proposal of reading this and other Latin American novels with an urbanistic perspective," said López.  "Some colleagues found that the visual presentation of images was critical to understanding my theses that Spanish conquerors and colonizers is still a source of confrontation between indigenous people and Spanish descendants."
---
The Westminster College chapter of Amnesty International is sponsoring "Open Mic Night" Friday, Nov. 17, from 8-10:30 p.m. at the Berlin Student Lounge located in the McKelvey Campus Center.
---
Nineteen students were awarded the master of education degrees at Westminster College during commencement exercises Saturday, May 19.
---
Four three-member teams of Westminster College students participated in the International Mathematical Contest in Modeling Feb. 14-18.
---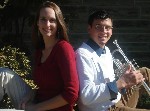 Westminster College senior music education majors Ashley Cesaratto and James "J.P." Scanga will give their senior recital Sunday, Nov. 9, at 1 p.m. in Wallace Memorial Chapel. The event is free and open to the public.
---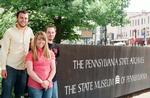 Dr. Timothy Cuff, Westminster College associate professor of history, and three Westminster senior history majors conducted research at the Pennsylvania State Archives in Harrisburg.
---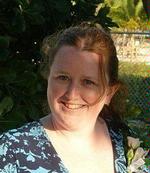 Three Westminster students will be inducted into Alpha Kappa Delta, the international sociology honor society, Wednesday, April 7, in the Witherspoon Rooms of the McKelvey Campus Center.
---
Displaying 701-710 of 5155 total records