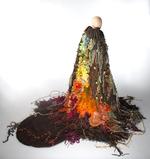 The Westminster College department of Communication Studies, Theatre and Art announce their upcoming gallery exhibition, January 14 through March 20 in the Foster Art Gallery in Patterson Hall. Gallery hours are Monday through Friday from 9 a.m. - 5 p.m.
---
The Westminster College Drinko Center for Excellence in Teaching and Learning will host a series of education clinics.  The 2004 Mathematics Coaches Clinic, which includes dinner, is scheduled Wednesday, Nov. 17, from 4-6:15 p.m. in the Lakeview Room of the McKelvey Campus Center.
 This session, which is the second session on mathematics, will be led by Tim LaVan, mathematics specialist for the Oil City School District, a member of the Pennsylvania Department of Education (PDE) Math Advisory Committee that developed and reviewed the Pennsylvania System of School Assessment (PSSA) tests.  His program will focus on what specific adjustments should be made in all mathematics courses to integrate eligible content and anchor assessments; and the relationship between the math coach, the teacher, and the principal that allows the coach to facilitate these critical adjustments and work to support the teacher's efforts.
The Drinko Center for Excellence in Teaching and Learning was developed to advance world-class teaching at Westminster and enrich K-12 education through outreach programs for area educators.
 The event is sponsored by the Tri-State Area School Study Council Department of Administrative Policy Studies at the School of Education of the University of Pittsburgh in collaboration with the Drinko Center for Excellence in Teaching and Learning at Westminster College.
Several other programs are scheduled in the coming months.  They include: Developing a High Performance School or School System dinner Nov. 23; Science Literacy lunch, Jan. 20; School Law Update lunch, March 17; and Reading and Writing Across the Curriculum dinner, April 7.
 All clinics offer Act 48 hours, and are open all interested parties.  For registration, contact Carol Fiumara at the Tri-State Area School Study Council at (412) 648-7185 or e-mail fuimara@pitt.edu.  Applications can also be mailed to: 4H01 Posvar Hall, University of Pittsburgh, Pittsburgh PA  15260. 
 For more information, contact Dr. Chet Kent at (412) 648-7169 or e-mail ckent@pitt.edu.
---
Westminster College recently received a $75,000 grant from Pennsylvania's Department of Environmental Protection to help expand its compost program.
 "Westminster will also add $15,000 to the state grant to upgrade the compost operation at our Field Station," said Dr. Clarence Harms, director of the Field Station at Westminster College.  "This is a major boost for recycling organic materials in our region where benefits will go far beyond the College campus.  There will be extensive College and community involvement in our operation that will recycle an estimated 45 to 60 tons of organic waste, including food waste and yard waste, each year."
 The major equipment that will be purchased with the grant will be a truck to haul compostables, a tractor and mechanical turner to stir the compost windrows, and a screener to remove non-composted materials at the end of the cycle.  Chemical supplies and consumable materials will also be purchased.
 "The campus composting project, by encouraging sustainability of resources and ethical behavior, is highly relevant and consistent with the mission statement of Westminster College," said Westminster's President R. Thomas Williamson.  "Many of Westminster's programs focus on reducing, reusing, and recycling our solid wastes.  The composting project fits in with theses ideals.  Dr. Harms is to be congratulated for his good work on this project."
 Recycling and composting are not new to Westminster College. Campus-wide recycling of glass, aluminum and paper has been in effect for over 10 years.  Recycling of corrugated cardboard began in September 2004.  Student groups and the local Kiwanis Club have collected and recycled athletic shoes since February 2005.  At the Field Station, compost windrows have been built from yard waste, chipped Christmas trees, autumn leaves, corn cob litter from animal housing facilities of the Departments of Biology and Psychology, pondweed removed mechanically from Brittain Lake, and shredded office paper. 
 "Until now, no attempt has been made to systematically compost appropriate food waste from dining halls and community homes," Harms said.  "The food service compostables from Westminster are currently ground and flushed into the sewage or relegated to garbage and sent by a commercial carrier to a landfill.  This composting project will significantly reduce the need for landfill space, a resource that's in short supply in our region and throughout the Commonwealth."
 "When the project is underway, pre- and post-comsumer food waste will be collected from Westminster dining facilities and transported three times a week to the Field Station," Harms said.  "One day each week community members will be encouraged to drop off their bagged compostables.  Kitchen food wastes, autumn leaves, yard waste, tree branches, and shredded paper will be welcome without charge.  Then all 'feedstocks' will be placed into outdoor windrows and stirred by a compost turner.  Compost that is adequately stirred and aerated is almost odorless.  After four or five months, the compost will be screened and ready for application."
 During the composting process, various classes and research programs will use the compost.  Dr. Joseph Balczon, associate professor of biology, and Dr. Helen Boylan, assistant professor of chemistry have written lab exercises that will test for nitrogen, pH, and pesticides in the composting process.  Students and staff will carry out projects such as use of biodegradable plastics and the role of worms in composting.  Students in broadcast communications and journalism will play roles in advertising the compost operation, and students in graphic arts will design posters for the dining halls where post-consumer food wastes are placed.  Workshops will be held so that individuals and groups from the community will be able to consider composting in their own backyards.
Contact Harms at (724) 946-8520 or e-mail harmsc@westminster.edu for more information.
---
Five Westminster instrumentalists earned top spots at the 59th Pennsylvania Intercollegiate Honors Band held recently at Shippensburg University.
The band is comprised of students from colleges and universities from across the state. This year's band was chosen from 30 Pennsylvania colleges and universities.
"I continue to be extremely proud of the talent of our instrumentalists," said Dr. R. Tad Greig, director of bands and assistant professor of music at Westminster College. "This honors festival allows our instrumentalists to compete with students from outstanding university programs across our state. Each year, our musicians consistently place at or near the top of their sections."
Zelienople, PA
Jacob Moon, a son of Reid and Krista Moon, earned the first chair over six other euphonium players, allowing him the honor of playing a solo in the concert. Moon, a sophomore music education major, is a graduate of Seneca Valley High School.
Grove City, PA
Allison Henley, a daughter of Donald and Nancy Henley, earned a first chair in the second alto saxophone section. Henley, a senior music education major, is a graduate of Grove City Area High School.
McDonald, PA
Eric Walker, a son of Lewis and June Walker, earned the second chair of of seven tuba players. Walker, a sophomore music education and political science major, is a graduate of West Allegheny High School.
Poland, OH
Jenna Diorio, a daughter of Gary and Anna Marie Diorio, earned a fourth chair on clarinet. Diorio, a junior English and music major, is a graduate of Boardman High School.
Crescent, PA
Stephen Wheeler, a son of Frank and Terry Wheeler, placed second chair first bassoon. Wheeler, a freshman mathematics and music major, is a graduate of Moon Area High School.
Contact Greig at (724) 946-7279 or e-mail greigrt@westminster.edu for more information.
---
Nine Westminster College students are studying France, Germany, Spain and Pittsburgh during this fall semester.
---
Amber Brkich, a 2000 Westminster College graduate from Beaver, Pa., will be battling 15 others for survival and a million dollar prize on the CBS show Survivor II: The Australian Outback.
---
Westminster College plans to celebrate its 150th year with a birthday bash weekend Friday-Sunday, June 28-30.
---
The Jake Erhardt International Film Series continues with a 2004 English/India film, "Bride and Prejudice," Tuesday, Oct. 24, at 7 p.m. in the Sebastian Mueller Theater in the McKelvey Campus Center.
---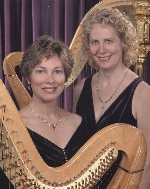 The Salzedo Harp Duo will perform at Westminster College Tuesday, May 1, at 7:30 p.m. in Wallace Memorial Chapel.
---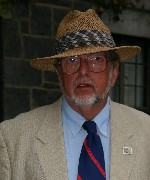 Dr. James Perkins, Westminster professor English, will be the featured speaker at Faires Faculty Forum Wednesday, Jan. 30, at 11:40 a.m. in the Sebastian Mueller Theater in the McKelvey Campus Center.
---
Displaying 4501-4510 of 5155 total records