Dr. David Goldberg, assistant professor of philosophy at Westminster College, recently presented a paper at the International Association of the History of Religion (IAHR) in Tokyo, Japan.
 His paper, "Neuroanatomy and the Religious Experience: Scientific Demystificati0n of Religion?" dealt with a recent trend in which neuro-anatomy is used to examine religious mystical experiences.
 "In particular I was concerned with the methodology that is used by Andrew Newberg and Eugene D'Aquili expressed in their books, 'The Mystical Mind' and 'Why God Won't Go Away,'" Goldberg said.  "In each they argue that there is a 'similarity in kind' between mystical experiences that can be substantiated with their neuro-anatomical model.  My contention is that they blindly turn away from fundamental differences that surface within the hermeneutical dimension that must infect these experiences, and that within their own neuro-anatomical model we can find a ground for substantiating difference in kind between mystical experiences, in particular the ontogenetic plasticity of mind."
 Goldberg, who has been with Westminster College since 2002, earned his undergraduate degree and master's from Pennsylvania State University, and his Ph.D. from Duquesne University.
 Contact Goldberg at (724) 946-7153 or e-mail goldbedw@westminster.edu for more information.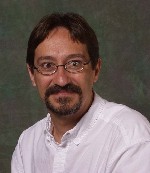 ---
The Westminster College Faculty Brass Quintet will perform in concert Tuesday, April 11, at 7:30 p.m. in Orr Auditorium.
"Along with a variety of quintet music, the quintet will perform two of the pinnacle, and most challenging, works written for this genre; Malcom Arnold's "Quintet" and the "Somete" composed by Eugene Bozza," said Dr. Tad Greig, director of bands at Westminster College and member of this group. "The quintet will also perform the classic "Scherzo" from John Cheetham and Authur Frackenpohl's "Quintet No. 5."
The quintet includes: Mark Antonich, tuba instructor and director of bands at Lowellville (OH) High School on the tuba; Robert Cole, horn, music technology, instrument repair instructor, on the horn; Andrew Erb, trumpet instructor, on the trumpet; Greig on the trombone; and Nicholas Oleako, director of bands at Poland (OH) High School, on the trumpet.
The concert is free and open to the public. Contact the Westminster College Department of Music at (724) 946-7270 for more information.

---
Westminster College filled two positions this summer.
---
Three Westminster College Students have received the Sharonsteel Foundation Scholar Awards.
---
Mary Ellen Ulmer, music librarian at Westminster College, was elected to a two-year term as president of the Pennsylvania Federation of Music Clubs (PFMC) at the 79th annual convention held in Monroeville.
---
Westminster College offers Yoga and Pilates classes in two sessions, Oct. 16-Nov.17 and Nov. 27-Dec. 15.
---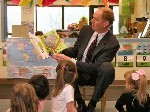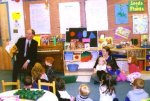 The Westminster College Preschool will celebrate the
"Week of the Young Child," April 23-27, with speakers, readers, educators, and parties.
---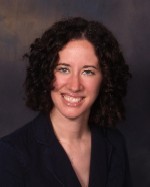 The January 2008 issue of Communications in Algebra includes "Centroids of Quadratic Jordan Superalgebras" written by Dr. Pamela Richardson, Westminster College assistant professor of mathematics.
---
Westminster College's Celebrity Series will feature the musical comedy Altar Boyz Friday, Oct. 10, at 7:30 p.m. in Orr Auditorium.
---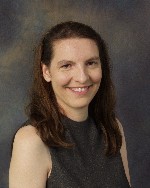 Dr. Patricia Clark, Westminster College assistant professor of history, will speak to the Erie Rotary Club Wednesday, April 29, at 12:30 p.m.
---
Displaying 4521-4530 of 5102 total records