Westminster College admissions staff will be visiting local high schools the week of Oct. 27.
---
Westminster College inducted 77 students into Pi Sigma Pi at the April 25 Honors Convocation in Orr Auditorium.
---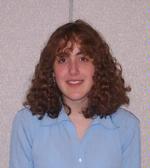 Amanda Gentzel, Westminster College senior sacred music and computer science major, will present an organ recital Sunday, March 28, at 3 p.m. in Orr Auditorium. The concert is free and open to the public.
---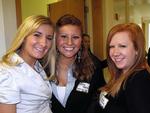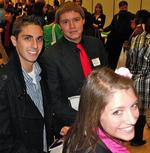 Nearly 30 Westminster College students attended the Creative Careers Seminar Oct. 29 at Carnegie Mellon University in Pittsburgh.
---
Westminster College redesigned its homepage, Westminster.edu, to better serve visitors with a cleaner design, more powerful search functions, and ability for prospective students to easily find personalized net cost estimates.
---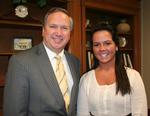 Westminster College sophomore communication studies major Tate Slaven was among 162 students from 32 states honored as Newman Civic Fellows by Campus Compact. 
---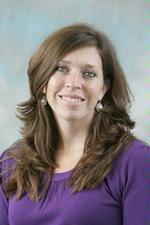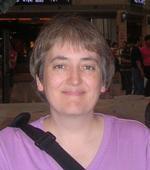 NEW WILMINGTON, Pa. - Four Westminster students and two professors presented research at the American Society of Criminology (ASC) Conference Nov. 14 in Chicago.
---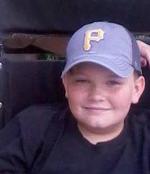 NEW WILMINGTON, Pa. - The Westminster College Titans Football team will battle the Carnegie Mellon Tartans at the Homecoming game Saturday, Oct. 12, while honoring a young boy who is fighting a battle of his own. During the coin toss the team will announce 12-year-old Joseph Clark of Meadville, who is battling cancer, as an honorary team member and captain.
---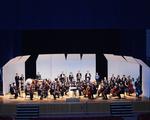 The Westminster College Symphony Orchestra will present a concert Friday, February 27 at 7:30 p.m. in Orr Auditorium.  The event is free and open to the public.
---
The Westminster College Celebrity Series presents the Mendelssohn Choir Saturday, Nov. 20, at 8 p.m. in the newly-refurbished Orr Auditorium.
 "Nothing in the world of entertainment equals the delightful experience of listening to a well-trained large choral group," said Gene DeCaprio, director of the Celebrity Series.  "This choir is renowned for its versatile repertoire."
 Under the direction of the Grammy Award winning music director Robert Page, the 110-voice choir has toured internationally and presents an annual concert series.  The choir will present a program of familiar and popular music.
 Westminster's Orr Auditorium has been recently remodeled to include air conditioning, stage elevator, new carpeting, and re-upholstered seats, along with stage lighting and shell improvements.
A limited amount of seating is still available.  For tickets, contact Judy Behm, acting box office assistant of the Westminster College Celebrity Series, at (724) 946-7354 or e-mail behmj@westminster.edu.
---
Displaying 4541-4550 of 4919 total records