Westminster College will celebrate Homecoming with a variety of activities Oct. 17-19, including the largest parade in school history.
---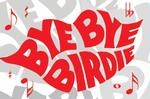 The Westminster College Celebrity Series will close its 2008-2009 season with Bye Bye Birdie Saturday, May 9, at 7:30 p.m. in Orr Auditorium.
---
Westminster College psychology major Miranda Gruber presented her senior capstone research March 5 at the 81st annual Eastern Psychological Association (EPA) Conference in Brooklyn, N.Y.
---
Theatre Westminster will present A Little Night Music Nov. 11-14 in Beeghly Theater.
---
Westminster College's Drinko Center for Excellence in Teaching and Learning named recent Westminster graduate Katie Gray as its newest Pennsylvania Campus Compact-Volunteer in Service to America (PACC-VISTA).
---
Dr. Helen Boylan, Westminster College associate professor of chemistry, and five Westminster seniors participated in the Pittsburgh Conference on Analytical Chemistry and Applied Spectroscopy (Pittcon) March 11-15 in Orlando.
---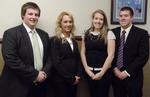 NEW WILMINGTON, Pa. - Twelve Westminster College financial economics students competed in a mock bond rating competition Nov. 9. The students were from a class taught by Dr. Daniel Fischmar, Westminster professor of economics and business.
---
NEW WILMINGTON, Pa. - More than 100 alumni from 16 states will return to Westminster College to perform with the Alumni Choir at 8 p.m. Friday, Oct. 11, in Orr Auditorium. The performance is in memory of Dr. Clarence "Clancy" Martin, professor of music emeritus who taught at the College for more than 40 years starting in the 1950s. The event is free and open to the public. A reception will follow.
---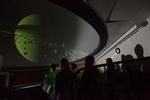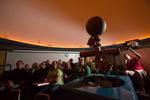 The Westminster College Planetarium will host four shows this spring. The programs are free and open to the public. Due to limited seating, reservations should be made online at www.westminster.edu/planetarium or by calling (724) 946-STAR (7827) Monday-Friday, 8:30 a.m. - 4:30 p.m.
---
The Westminster College Planetarium presents "Just Imagine" Nov. 4, 6, 12, and 13 at 7 p.m. and Nov. 6 at 3 p.m.
 Imagination is the key to this cosmic journey.  The show begins by exploring the most common constellations, especially those of the fall and winter.  Past cultures have looked up at the sky and used their imaginations to see different patterns in the stars. 
 This show asks the audience to imagine what our world would be like with outthe moon?  What if our star was different, like a red giant or a hot blue star?  What might the last days of the universe be like? 
 Weather permitting, the audience of the evening shows will be invited to the rooftop observatory to look at the current sights in the sky.
 The show is free and open to the public.  Due to limited seating, reservations are required.  Call (724) 946-7200 between 8:30 a.m. and 4 p.m. to make reservations.
 For more information, contact Dr. Samuel Lightner, professor and chair of physics at Westminster College, at (724) 946-7204 or e-mail lightner@westmisnter.edu.
---
Displaying 4561-4570 of 4993 total records