Westminster College celebrated academic excellence at the annual Honors Convocation April 25 in Orr Auditorium.
---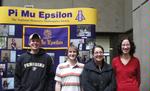 Two Westminster College junior mathematics majors participated in the 12th annual regional Student Paper Meeting Feb. 27, hosted by the Ohio XI Chapter of Pi Mu Epsilon at Youngstown (Ohio) State University.
---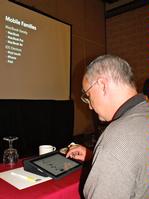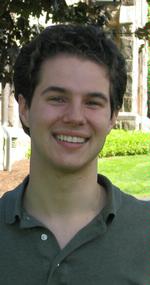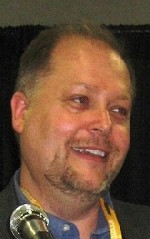 Andy Borts, Westminster College instructional media technician; Dr. Keith Corso, Westminster assistant professor of communication studies; and Brad Weaver, Westminster lecturer of broadcast communications, attended "The New Mobile Pedagogy" seminar Oct. 27 in Mars, Pennsylvania.
---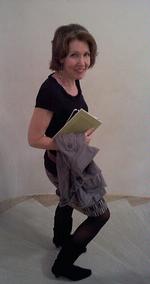 Dr. Bethany Hicok, Westminster College associate professor of English, presented a paper at the Global Studies Conference July 18-20 in Rio de Janeiro, Brazil.
---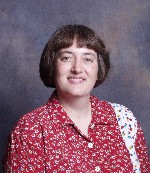 Dr. Shannon Smithey, Westminster College associate professor of political science, will present "Crime and Public Support for Democracy in Latin American and Africa" at Faires Faculty Forum Wednesday, April 4, at 11:40 a.m. in McKelvey Campus Center's Sebastian Mueller Theater.
---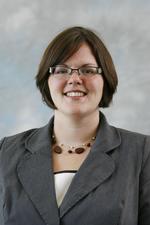 NEW WILMINGTON, Pa. - Dr. Sarah Kennedy, Westminster College assistant professor of chemistry, co-authored an article in the Water Conditioning & Purification Magazine.
---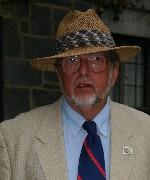 NEW WILMINGTON, Pa. - Dr. James Perkins, Westminster College professor emeritus of English, will have a book of poems published in October.
---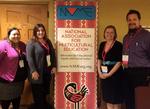 Tina Keller, Westminster College education lecturer, and three colleagues presented "(Un)covering Bias and Pushing Boundaries in Children's Literature" at the international conference of the National Association for Multicultural Education (NAME) in Tucson in November.
---
Westminster College recently hosted an area high school computer programming contest.
 Competing in the contest were four teams from Blackhawk High School with coach Nancy Mahosky, two teams from Mohawk High School with coach Ruth Ann Voland, one team from Greenville High School with coach Jenn Thompson; and one team from Ellwood City High School with coach Jonica Walters.
 Dr. John Bonomo, associate professor of computer science at Westminster College, designed and ran the contest.  Bonomo, who was recently selected as a judge for the fourth time for the International Programming Contest scheduled in March 2005 in Shanghai,  also had his problems accepted twice at this international competition.
 The competition included teams of three or four high school students, who worked for three hours on six computer programming problems.  Judging, which was done electronically, was based on the time it took to complete the problem and the number of incorrect submissions.
 Blackhawk team one included: Don Lambert, Dan Seery, and Chris Seltzer.
 Blackhawk team two included: Joe Synowka, Jeremy Hupp, and Andrew Spahr.
 Blackhawk team three included Eric Saut, Kevin Shanahan, and Brad Vukich.
 Blackhawk team four included: Steve Livingston, Phillip Pucci, and Ben Dodsworth.
 
 Mohawk team one included Sam Arent, Richard Crawford, Tyler King, and Tyler White
 Mohawk team two included Chris Carr, Sara Aull, Brittany Harry, and Rey Colon.
 Greenville team included Joel Grover and Nekody Lenkner.
 Ellwood City team included Robert Hollencamp, Adam DiFrischia, and Robert Gearhart.
 The Ellwood City team took first place; Blackhawk team three took second place; and Blackhawk team one took third place.
 For more information, contact Bonomo at (724) 946-7287 or e-mail bonomojp@westminster.edu.
---
Dr. David Goldberg, assistant professor of philosophy at Westminster College, recently presented a paper at the International Association of the History of Religion (IAHR) in Tokyo, Japan.
 His paper, "Neuroanatomy and the Religious Experience: Scientific Demystificati0n of Religion?" dealt with a recent trend in which neuro-anatomy is used to examine religious mystical experiences.
 "In particular I was concerned with the methodology that is used by Andrew Newberg and Eugene D'Aquili expressed in their books, 'The Mystical Mind' and 'Why God Won't Go Away,'" Goldberg said.  "In each they argue that there is a 'similarity in kind' between mystical experiences that can be substantiated with their neuro-anatomical model.  My contention is that they blindly turn away from fundamental differences that surface within the hermeneutical dimension that must infect these experiences, and that within their own neuro-anatomical model we can find a ground for substantiating difference in kind between mystical experiences, in particular the ontogenetic plasticity of mind."
 Goldberg, who has been with Westminster College since 2002, earned his undergraduate degree and master's from Pennsylvania State University, and his Ph.D. from Duquesne University.
 Contact Goldberg at (724) 946-7153 or e-mail goldbedw@westminster.edu for more information.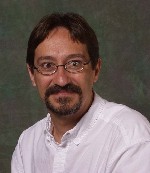 ---
Displaying 4551-4560 of 5141 total records