Bernie Durkin,  director of the Westminster College Science in Motion program, and Stephanie Corrette-Bennett, biology mobile educator, went to Harrisburg to demonstrate some of the experiments they bring to area school students in support of Senate bill 414 and House bill 1512, which will provide funding during the 2005-2006 school year.
This year Westminster's Science in Motion team presented spring and fall workshops for all four science disciplines, including elementary, chemistry, physics, and biology.  They also visited 22 area school districts in Allegheny, Butler, Crawford, Lawrence, and Mercer counties impacting the education of 4,063 local students.
"Those numbers will probably increase, as we generally have a lot of requests right at the end of the public school year," Corrette-Bennett said.  "We also have summer workshops for chemistry, physics, and biology educators set for June 20-24.  Teachers can visit our website or call us directly for more information."
While in Harrisburg, Corrette-Bennett and Durkin presented Senators Bob Robbins and Gerald LaValle with certificates of appreciation for their continued support of this program. 
"Our primary goal was to promote awareness and support for our program and convey to our representatives how we are already serving and benefiting schools in their district," Corrette-Bennett said.  "We spoke with Representatives Rod Wilt, Sean Ramaley, and Michael Veon."
"The Science in Motion program links 200 school districts with 11 higher education institutions via professors traveling to different school districts and teaching scientific techniques such as gas chromatography and IR spectroscopy," said Dr. Lorraine Mufinger, director of the state-wide program.  "It's one of the best kept education secrets in our state."
Mufinger also commented that in 1957 the United States rallied to support science education due to the race to space, but now that race has been placed on the back burner even though industry is begging for a better trained workforce. 
"Pennsylvania Science and Technology Partnership has won national attention many times, most recently winning the 2003 Council of State Governments Innovation Award for being an effective and cost-efficient program," Mufinger said while requesting that the program's future be solidified, not cut altogether as Governor Rendell' 2005-06 budget has proposed.
Contact Durkin at (724) 946-6295 or e-mail durkinbm@westminster.edu for more information about Westminster's Science in Motion program.  Visit the website www.westminster.edu/sim for details of the summer workshops.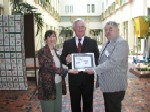 ---
Artist Lynn Gall, current exhibitor in the Westminster College Art Gallery, will host a Paste Paper workshop for invited participants Saturday, March 25, from 9 a.m.-4 p.m. at Patterson Hall room 319.
"The public is invited to stop by and watch children and adults try their hand at this age-old process," said Peggy Cox, professor of art at Westminster College. "Paste Paper is a method of making decorative papers that can be used in other craft and fine art projects, such as book covers, stationary, wrapping papers, collages, and boxes. The paper is coated with a premixed blend of pastes and acrylic paints, applied to a paper surface, and then removed with various tools to create simple to very complex designs."
"My work is about paper," writes Gall in her artist's statement. "From a very early age, I was surrounded with paper collectibles of all kinds, since my mother was an antique dealer specializing in ephemera. It just seemed perfectly natural to me to turn to these materials when I decided to make art. Underlying all my work, is the universal theme of time and its passing – sometimes fleeting, sometimes epochal, but always enigmatic and relentless."
Gall, a professional artists who resides in Hartford, Conn., earned undergraduate and master's degrees in anthropology and organizational behavior. She conducts a variety of workshops across the country. Her exhibit titled, "Collective Memory," is influenced by Floridan colors, patterns, and textures.
Contact Cox at (724) 946-7266 or e-mail pcox@westminster.edu for more information.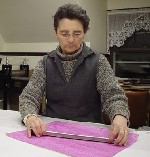 ---
Bernard Durkin, director of the Science in Motion program at Westminster College, will give a faculty forum Wednesday, Sept. 10, at 11:30 a.m. at the McKelvey Campus Center.
---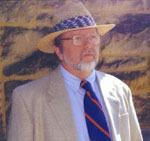 Dr. James E. Perkins, professor of English and chair of the Department of English and Public Relations, co-edited Robert Penn Warren's All the Kings Men.
---
Dr. Jesse Mann, will serve as Westminster College's Interim Vice President for Academic Affairs and Dean of the College.
---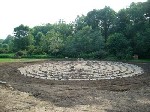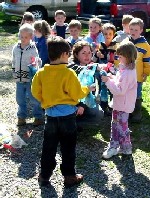 The meditation labyrinth will be formally dedicated Sunday, Oct. 22, at 2 p.m. at the Westminster College Field Station, 937 Fayette-New Wilmington Road in New Wilmington, to Sandy Edmiston, a 2005 Westminster graduate who died in a rock climbing accident in Aug. 2005.
---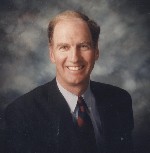 Westminster College President R. Thomas Williamson was elected as the new chair of the Association of Presbyterian Colleges and Universities (ACPU) at the organization's annual meeting last month. His term will run through April 2008.
---
Westminster College will host a faculty recital for flute, organ, and voice on Friday, Jan. 25, at 7 p.m. in Wallace Memorial Chapel. The concert is free and open to the public.
---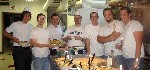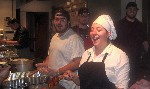 The Westminster College Concert Choir will present the eighth annual "Music and Meatballs" Friday, Oct. 3, at the New Wilmington Presbyterian Church. Patrons may choose from three seating times: 4:30 p.m., 5:45 p.m., and 7 p.m.
---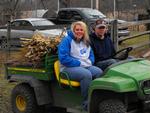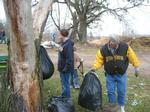 In preparation for a proper celebration of Earth Week, April 19-25, at the Field Station, a handful of local Walmart associates volunteered on March 21, the first day of spring, to help clean up after a long winter. Traditional and non-traditional cleaning was in order.
---
Displaying 4581-4590 of 5391 total records