President Dorman
A Letter from President Dorman
---
Dear Friends of Westminster College,
The words "More Than You Imagine" are not a slogan or a brand, but an accurate descriptor of what makes Westminster College so special. Education that truly transforms a life is one that deeply connects the teacher to the learner with a bond that ultimately extends into a network of human relationships that form an abiding sense of community. Transformative learning best occurs in a mutually supportive teaching environment, and that is what distinguishes Westminster from so many other colleges and universities. It is why we enjoy one of the highest graduation rates of any college in America, and why our educational outcomes are becoming nationally recognized.
Central to a Westminster education are our dedicated faculty, all experts in their chosen fields of study and committed to the academic success of their students. Experiential education, whereby students apply what is learned in the classroom to real-world circumstances, are a defining feature of our education at Westminster. Nowhere is this more visible than at our Undergraduate Research and Arts Celebration (URAC) held every spring. It is this "hand's on" experience that provides dimension to our education beyond the academic credits one obtains. We don't just help students build a transcript; we help them build a resume as well.
A true higher education must involve the mind and the heart. While it is essential to hone the intellect in order to gain the disciplinary knowledge and critical thinking skills necessary for one's career, it is equally essential to develop the character and interpersonal skills that will insure a life defined by integrity, compassion and commitment. That is why we place such a high premium on Westminster's core values known as "The Westminster Way". In an increasingly impersonal world, the value of relationships become ever more important, and that serves as the foundation of a Westminster education. This is apparent from the moment you step on our campus as you interact with friendly people who will always share a smile or hold the door open for you as you enter and exit a building (it is a campus tradition!).
Whether you are a prospective student, a graduate of Westminster, or someone just wishing to learn more, we invite you to explore our web site to explore our offerings. You will soon learn why Westminster College is indeed "More Than You Imagine."
Sincerely,
Richard H. Dorman, D.Ed.
President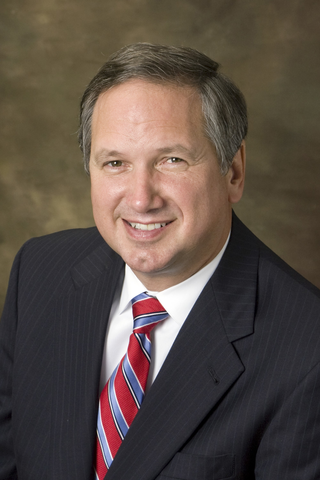 Dr. Richard H. Dorman became Westminster College's 14th president on July 1, 2008. "During the search process, I was impressed with the passion, commitment, and desire to improve exhibited by the students, faculty, trustees, alumni, and staff," Dorman said. "Westminster is an outstanding institution and I am honored to have been chosen to serve all who are so clearly committed to the College and its students."
Before coming to Westminster College, Dorman served as vice president for institutional advancement at Otterbein University and oversaw the most successful fund raising in Otterbein's history. He was assistant vice president for development and director of health sciences development at the University of Louisville; an executive with the Penn State Alumni Association; and director of choral activities at Red Lion Area (Pa.) High School.
He earned an undergraduate degree in music education from Susquehanna University, a master's in counseling/college student personnel services and his doctorate in higher education administration from The Pennsylvania State University.
Dorman is a member and elder in the Presbyterian Church (USA) and is active in the community, having served a number of leadership positions in civic, service, and educational organizations. He has made a number of presentations at national conferences on institutional advancement, student recruitment and alumni-admissions partnerships, fund raising, and board relationships.
He and his wife, Beverly, have a son, Daniel, and daughter, Kelly.