Assistant Professor Presents Research at 2nd Annual American Economic Association Education Conference
Posted on Friday, July 20, 2012
NEW WILMINGTON, Pa. - Dr. Rotua Lumbantobing, Westminster College assistant professor of economics, presented research at the 2nd Annual American Economic Association Education Conference May 30-June 1 in Boston.
Lumbantobing presented "Using Poker Chips to Maximize Class Participation and Facilitate Discussion." Her research included the pedagogical benefits of using poker chips to maximize class participation and analysis on the effectiveness of the strategy based on students' responses collected during the 2011-2012 academic year.
Lumbantobing earned her undergraduate degree from the University of Indonesia, an MBA from the University of Rochester, and master's and Ph.D. degrees in economics from North Carolina State University.
Contact Lumbantobing at (724) 946-6061 or email for additional information.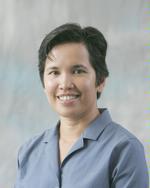 ---
More Stories