The Westminster College Chapel Office will sponsor World Vision's 30-hour famine Feb. 29-March 1 to raise awareness of childhood hunger.
---
Dr. Bryan Rennie, Westminster College's Vira I. Heinz professor of religion, and Zoe Anthony, a Westminster senior religion major, will attend the American Academy of Religion (AAR) conference Oct. 31-Nov. 3 in Chicago.
---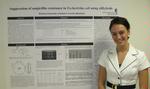 Kristen Enterline, a Westminster College senior molecular biology major, earned one of two awards for Outstanding Poster presentation at the 30th annual Undergraduate Biology Symposium for Western Pennsylvania April 18 at Waynesburg University.
---
Westminster College's Language in Motion program will host 130 high school students from Wilmington Area School District for the fourth annual Foreign Language Intercultural Day Monday, March 29.
---
Dr. Helen Boylan, Westminster College associate professor of chemistry, presented at the meeting of the Middle Atlantic Association of Liberal Arts Chemistry Teachers Nov 5-6 at Alvernia University in Reading.
---
Dr. Thomas Oberst, director of the Westminster College planetarium, announced the schedule of programs for the fall semester.
---
Westminster College Students in Free Enterprise (SIFE) participated in the SIFE Southeastern Regional Competition March 27 in Charlotte, N.C., earning a second-place finish.
---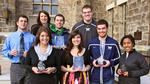 NEW WILMINGTON, Pa. - Westminster College broadcast and digital communications students and Westminster's Cable Network (WCN) received several awards from College Broadcasters, Inc. (CBI) for projects featured on WCN.
---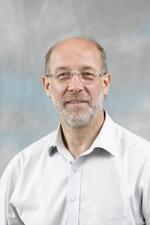 NEW WILMINGTON, Pa. - Dr. Bryan Rennie, Vira I. Heinz Professor of Religion and Chair of the Department of Religion, History, Philosophy, and Classics, recently published an article in Numen: International Review for the History of Religions.
---
Dr. Jamie McMinn, an assistant professor of psychology at Westminster College, will present "Sometimes You Feel Like a Group, Sometimes You Don't: Managing the Discrepancy Between Actual and Perceived Group Integration" at Faculty Forum Wednesday, Nov. 17, at 11:45 a.m. in the Sebastian Mueller Theater located in the McKelvey Campus Center.
 "Groups vary not only in how integrated they actually are, but also in how integrated they are perceived," McMinn said.  "This talk will highlight why groups would want to seem more or less integrated than they actually are; how they can alter their perceived integration; and why these perceptions matter."
 
Faculty forum, established in 1990, serves as a venue for the exchange of ideas and information among Westminster College faculty.  Speakers present their research, teaching ideas, lectures, performances, special programs, and uses of technology to keep faculty informed about the work of colleagues from many disciplines."
 McMinn, who came to Westminster in 2003, earned his undergraduate degree from Emory & Henry College, and his master's and Ph.D. from the University of Pittsburgh.
 The event is free and open to the public  For more information, contact McMinn at (724) 946-7121 or e-mail mcminnjg@westminster.edu.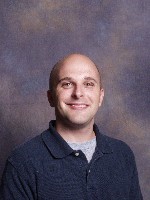 ---
Displaying 5191-5200 of 5384 total records