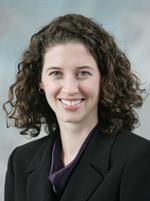 NEW WILMINGTON, Pa. - Dr. Leslie Kealhofer, Westminster College visiting assistant professor of French, presented at the Memories of Migrations and Historical Time Conference Nov. 22-24  in Paris, France. The international conference was held at the National History of Immigration Museum.
---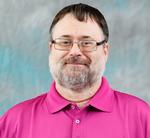 NEW WILMINGTON, Pa. - Dr. James Rhoads, Westminster College professor of political science, presented research at the annual meeting of the International Society for the Scientific Study of Subjectivity Sept. 5-7 in Amsterdam, Netherlands.
---
The Westminster College Drinko Center for Excellence in Teaching and Learning will host a series of education clinics. 
"How to Construct a High Performance School Program: Developing Specific Strategies for Success" is scheduled Tuesday, Nov. 23, from 4-6:30 p.m. including dinner in the Lakeview Room of the McKelvey Campus Center.
 Dr. Charles Gorman, executive secretary of the Tri-State Area School Study Council from the University of Pittsburgh, will present this workshop, which is a research-based approach.  His talk will focus on how building and district leaders can achieve a high performance school that will increase standards-based academic results for all students, including those with sub groups who are not now proficient. 
Several other programs are scheduled in the coming months.  They include: Science Literacy lunch, Jan. 20; School Law Update lunch, March 17; and Reading and Writing Across the Curriculum dinner, April 7.
 The event is sponsored by the Tri-State Area School Study Council Department of Administrative Policy Studies at the School of Education of the University of Pittsburgh in collaboration with the Drinko Center for Excellence in Teaching and Learning at Westminster College.
 All clinics offer Act 48 hours, and are open all interested parties.  For registration, contact Carol Fiumara at the Tri-State Area School Study Council at (412) 648-7185 or e-mail fuimara@pitt.edu.  Applications can also be mailed to: 4H01 Posvar Hall, University of Pittsburgh, Pittsburgh PA  15260. 
 For more information, contact Dr. Chet Kent at (412) 648-7169 or e-mail ckent@pitt.edu.
The Drinko Center for Excellence in Teaching and Learning was developed to advance world-class teaching at Westminster and enrich K-12 education through outreach programs for area educators.
---
Deborah Ruth Ward, a sophomore business administration major at Westminster College, recently received the Ann M. Kendlehart Scholarship Fund.
This $2,000 scholarship, funded by The Pittsburgh Foundation, was applied to her tuition for the 2005-2006 academic year.
"We are grateful to the Ann M. Kendlehart Scholarship Fund and The Pittsburgh Foundation for their support of bright, motivated students like Ms. Ward, who represent the future of our region," said Gloria Cagigas, vice president for institutional advancement at Westminster.
In 2003, The Pittsburgh Foundation, the 15th largest community foundation in the nation, awarded more than $24 million in grants to charitable organizations. Established in 1945, The Pittsburgh Foundation is comprised of more than 960 funds established by organizations and individual donors. These funds range from $10,000 to more than $32 million, and have a combined market value of approximately $537 million.
Ward is a daughter of Burfoot and Anne Ward, North Warren, and a graduate of Warren Area High School.
For more information about scholarship funding at Westminster College, contact Cagigas at (724) 946-7348 or e-mail cagigac@westminster.edu.
---
Westminster College will recognize its academic achievers at the Spring Honors Convocation Saturday, April 29, at 11 a.m. in Orr Auditorium.
The program will begin with music by Kathryn Davison Miller, college organist, an invocation by the Rev. James Mohr II, college chaplain, and a welcome from Westminster College President R. Thomas Williamson. Dr. Jesse Mann, vice president of academic affairs and dean of the College, will recognize the Dean's List Scholars, recipients of scholarships, prizes and awards, and students who have completed the College Honors Program.
Recognitions will continue with the tapping of Pi Sigma Pi members, and recognition of Lambda Sigma, Mortar Board, and Omicron Delta Kappa members, all honor societies for superior students at various levels of their academic accomplishments.
Dr. Neal Edman, dean of student affairs, will also present the McQuiston College Service Awards, given to the rising senior man and woman for unselfish service to the Westminster community during their college careers, and the Allen P. Splete Leadership and Service Award, given to a student who has provided sound leadership and selfless volunteerism to the curricular and co-curricular life on the Westminster campus.
The service will conclude with the Alma Mater led by Darci Kuhlber, a senior music education major from Grove City. A reception will follow in Orr Lobby.
Contact Mann at (724) 946-7123 or e-mail mannjt@westminster.edu for more information.
---
Dr. Cary W. Horvath, assistant professor of communication studies at Westminster College, recently presented two papers at the 87th Annual National Communication Association Convention.
---
The Westminster College Peace Studies Program has organized a panel discussion and presentations on the Middle East crisis Wednesday, Nov. 15, at 4 p.m. in Walton-Mayne Union lounge.
---
Members of the Westminster College Forensics/Detective Class recently solved the "campus murder" of
Dr. Richard Sprow,
professor of English and chair of the fictional "Faculty Misconduct Committee."
"This is the first time for this cluster class, a mixture of Detective Fiction English 107 and Forensic Science 150," said Dr. Deborah Mitchell, assistant professor of English and Public Relations at Westminster College.  "In addition to writing a creative story about the crime scene, the students had to use the elements of science to gather evidence."
---
Two Westminster College students were elected to fill vacancies as senators in the Westminster College Student Government Association (SGA).
---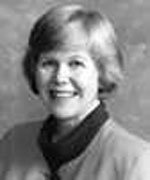 Dr. Elizabeth Harrison, Westminster College assistant professor of music, recently taught master's classes and gave a concert in North Carolina.
---
Displaying 5201-5210 of 5438 total records