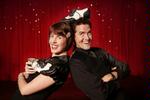 Theatre Westminster will host "Two on Tap: A Tribute to Song and Dance," a benefit for Westminster's Theatre Department, Wednesday, April 7, at 7:30 p.m. in Orr Auditorium.
---
The Westminster College Celebrity Series will welcome five-time platinum-selling pianist and songwriter Jim Brickman for a sold-out performance Tuesday, Nov. 30, at 7:30 p.m. in Orr Auditorium. The show is sponsored by Giant Eagle.
---
Westminster College raised more than $5.2 million during the past fiscal year (July 1 - June 30), a 25% increase over the previous year.
---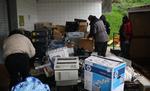 Westminster College's Audio Visual Services will host its sixth biannual e-recycling drive Saturday, April 21, from 9 a.m.-noon at the Hoyt Science Resources Center loading dock.
---
NEW WILMINGTON, Pa. - Seven Westminster College music education majors received undergraduate research grants from Westminster's Drinko Center for Experiential Learning to attend the 66th Annual Midwest Clinic Dec. 19-22 in Chicago.
---
NEW WILMINGTON, Pa. - Westminster College broadcast and digital communications students, Westminster's Cable Network (WCN), and Titan Radio received several awards from College Broadcasters, Inc. (CBI) for projects featured on WCN.
---
Amanda Ventrone, a senior music education major at Westminster College, will perform her recital Saturday, Nov. 20, at 3 p.m. in Wallace Memorial Chapel.
 Ventrone, a mezzo-soprano, will sing Bononcini's "Per la Gloria d'adoravi," Mozart's "Voi, che sapete," Thomas' "Connais-tu le pays?," Schubert's "Lachen und Weinen," Britten's "The trees they grow so high," Esteve's "Tirana del cangrejo," and Hayes' "Make a Joyful Noise."  The program will be accompanied on the piano by Jeff Wachter, an adjunct member of the piano faculty at Westminster College.
 Ventrone is a daughter of Michael and Cynthia Ventrone, Apollo, and a graduate of Penn Hills High School.  She is a member of the Westminster College Concert Choir and a cymbalist in the Titan Marching Band.  She is also active in many campus groups including, Pennsylvania Collegiate Music Educators Association, American Choral Directors Association, senior honor society Mortar Board, Student Westminster Admissions Team, Habitat for Humanity, International Cultures Club, and the Sierra Club.  She currently teaches a music class at Westminster's Preschool Lab.
 The event is free and open to the public.  For more information, contact the Westminster College Department of Music at (724) 946-7270.
---
Dr. Andrea Grove, assistant professor of political science at Westminster College, recently presented "A Different World: Teaching strategies for North-South Courses" at the annual International Studies Association annual meeting in San Diego.
"The massive and widening gap in living standards and way of life between the wealthy North and Global South poses urgent problems for policymakers, scholars, and students – those who will shape the response of the future world – to comprehend," Grove writes. "Our paper, [co-written with Christopher Scholl] discusses pedagogical and values-based questions that arise in teaching about the Global South."
While at the meeting, Grove also served as secretary for the Active Learning in International Affairs (ALIAS) section meeting, and served on a panel discussion about "The Processes of Peace and Reconciliation in Divided Societies."
Grove, who has been with Westminster College since 2000, earned her undergraduate degree from the University of Georgia, master's from Lancaster University, and Ph.D. from the Ohio State University.
Contact Grove at (724) 946-7254 or e-mail groveak@westminster.edu for more information.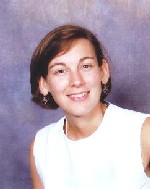 ---
Dr. Bethany F. Hicok, assistant professor of English, will speak on "Archival Research and Literary Theory: Texts and Contexts" at the Bleasby Colloquium Tuesday, Nov. 27, at 8 p.m. in Hoyt Science Resources Center room 166.
---
For the first time in more than five years, Theatre Westminster will join the Westminster Department of Music in its production of Cole Porter's Anything Goes Wednesday through Sunday, Nov. 8-12. Performances Wednesday-Saturday are at 7:30 p.m., while Sunday's is at 2 p.m.
---
Displaying 5211-5220 of 5266 total records