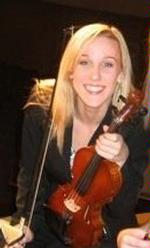 Sara Zebley, a Westminster College music education major, will present her senior violin recital Saturday, Nov. 20, at 1 p.m. in Orr Auditorium. The program is free and open to the public.
---
Westminster College's Office of the Chaplain and Church Relations will host three speakers from the Sudan Evangelical Presbyterian Church (SEPC) at Open Door Worship Sunday, Sept. 18, at 7 p.m. in Wallace Memorial Chapel.  The vespers service is open to all.
---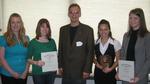 Four students from the Westminster College Department of Biology presented their research at the Beta Beta Beta district convention March 31 at St. Francis University.
---
Click below for hometown information.
NEW WILMINGTON, Pa. - Nearly 400 Westminster College students earned Dean's List recognition for the 2012 fall semester.
---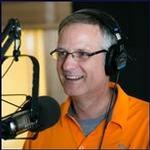 NEW WILMINGTON, Pa. - David Harms, president and founder of the i58.10 Media Company and a 1984 Westminster College graduate, has earned the 2013 Service and Support Award from Westminster College's Audio Visual (AV) Services. Open to all qualifying Westminster College alumni, the award celebrates outstanding service and/or support and is presented annually as the finale to the college's AV Week celebration.
---
The Westminster College Students in Free Enterprise (SIFE) team took first place at the "Duel in Appalachia" held at Marshall College Saturday, Nov. 6.
 "All teams were given the same hypothetical case on personal finance," said Lauren Scheller a junior business administration major from Orlando, Fla., and team member.  "The case was about a family where the father had just died and the mother of one child and one on the way needed to change her financial plans to live within a new income."
 "Each team presented recommendations about the case, and are under a time deadline to "make their case,'" said Tom Rosengarth, chair of the Department of Economics and Business and adviser to the Westminster SIFE team.
 "We researched and then presented what we thought was the best solution," said Lindsay Lutes, a junior mathematics major from Grove City and team member.  "We won first place."
 Westminster competed against Morehead State University, the University of Kentucky, the University of Rio Grande, and Glenville State College, for the regional championship.
 "Our win entitles us to go to Tuscon, Arizona, to compete in the national competition, "Duel in the Desert.'" said Sybil Feightner, a senior accounting major from Twinsburg, Ohio and team member.  "We will play against 17 teams in March at the University of Arizona."
 
For more information, contact Rosengarth at (724) 946-7169 or e-mail rosengte@westminster.edu.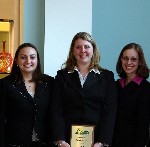 ---
Westminster College recently received $25,000 from the United States Steel Foundation for the "Project for Old Main" renovation.
"These funds will help support the renovation of the Department of Business and Economics, as well as enhancing teaching facilities, improving access, and upgrading infrastructures in the College's 75-year-old flagship educational and administrative facility," said President R. Thomas Williamson.
During the past several months, Westminster's Old Main building underwent a complete interior renovation. Old Main now features new electrical wiring, heating/cooling system, an elevator, a sprinkler system, and two additional restrooms. The classic exterior of Westminster's landmark building was maintained.
The $3 million project was completed in August and the building will be re-dedicated Friday, Sept. 23.
Contact Gloria Cagigas, vice president for institutional advancement, at (724) 946-7368 or e-mail cagigagc@westminster.edu.
---
The Jake Erhardt International Film Series concludes with the British film, "Ladies in Lavender," Tuesday, May 2, at 7 p.m. in the Sebastian Mueller Theater located in the McKelvey Campus Center.
"This film, based on a short story by William J. Locke, stars Judi Drench and Maggie Smith as two sisters living in Cornwell in the 1930s," said Dr. Deborah Mitchell, associate professor of English and public relations at Westminster. "The sisters find a stranger washed up on shore and nurse him back to health."
The International Film Series is named in honor of its founder, Dr. Jacob Erhardt, professor emeritus of German at Westminster College. Erhardt, who taught at Westminster from 1968 until his retirement in 2004, served as chair of his department from 1970-1986, was named the Language Educator of the Year by the Pennsylvania State Modern Languages Association, translated into English Robert Reitzel's Adventures of a Greenhorn, and was recognized by the National Endowment for the Humanities as an outstanding member.
The event, which is the final movie in a ten-film series, is free and open to the public.
Contact Mitchell at (724) 946-7030 or e-mail dmitchel@westminster.edu for more information.
---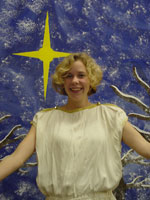 Westminster College will present "The Shepherds' Christmas," a one-act opera, Friday, Dec. 7, at 7:30 p.m. in Wallace Memorial Chapel.
---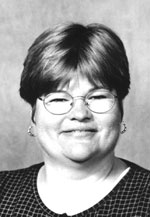 Dr. Terri L. Lenox, assistant professor of computer science, recently presented a paper at the International Ergonomics Association/Human Factors and Ergonomics Society in San Diego.
---
Displaying 5221-5230 of 5326 total records