Office of Student Affairs
---
The Student Affairs Office manages student organizations, honor societies and campus opportunities in which your Titan can choose to become a part. The office also organizes housing, dining, disability services, and diversity services information. Your Titan can also purchase their Student Parking Permit here. Please call (724) 946-7110 or visit the Student Affairs Staff page for more information.
Admissions Office
---
The Westminster College Admissions Office would be happy to answer any questions you may have about programs, enrollment and financial aid. For questions, call (724) 946-7100, visit their webpage at westminster.edu/admissions, or stop by the Remick Admissions House.
Academic Affairs Office
---
For questions about majors, minors, concentrations and programs, please call (724) 946-7122 or visit westminster.edu/academics.
The Parent Association
---
The Parent Association provides resources for parents while their Titan is making their home away from home at Westminster College. We keep you up to date with what's happening at Westminster and can help you find the answers to the questions you may have about your student's Westminster experience.
Office of Parent Engagement
Connie McGinnis, Director of Celebrity Series & Parent Engagement
319 S. Market Street, New Wilmington, PA 16172
mcginncl@westminster.edu
724-946-7371
Pay Your Bill
---

Receive Scholarships and Financial Aid
---

Athletics
---
Campus Faith & Spirituality
---

Eating on Campus
---

Health Center
---
Your Titan Card
---
Buy Your Books
---

Land a Dream Internship or Job
---

Have a Computer Question?
---

Campus Safety
---

Register for Classes
---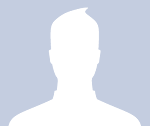 AP/Dual Enrollment Classes
---
The Parent Association
---