Two Westminster College teams competed in the 17th annual Denison Spring Computer Programming Competition.
Thirteen teams were given a set of six problems and four hours to solve as many as they could. Teams are graded according to how many problems they solve correctly, how fast they solve them, and how many incorrect solutions they submit before getting a correct solution.
The Westminster team of Jeremy Alberth, Ryan Moore, and Jake Romigh placed third by solving five of the six problems correctly, while the team of Colin Dean, Peter Lukich, Nicole Panza, and Andrew Slane placed seventh out of the 13 teams competing.
The students were trained and taken to the contest by Dr. David Shaffer, assistant professor of computer science, and Dr. John Bonomo, associate professor of computer science and creator of a problem set used in the competition.
Contact Bonomo at (724) 946-7287 or e-mail bonomojp@westminster.edu for more information.
---
Twelve Westminster College students were picked to serve as the homecoming court during the festivities planned for Saturday, Oct. 18.
---
The Westminster Jazz Ensemble with join with professional saxophonist Michael Lee in a performance Friday, March 2, at 7:30 p.m. in the Walton-Mayne Union Lobby.
---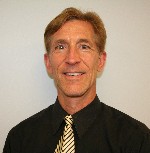 Westminster College will host Dr. Douglas C. Smith, noted historian, multi-cultural author and lecturer, Thursday, Oct. 3, at 7:30 p.m. in Russell Dining Hall.
---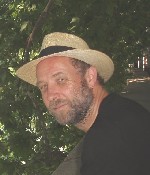 Dr. Bryan Rennie, Westminster College associate professor of religion, has been invited to speak at a conference in Romania later this month.
---
The Westminster College theatre honorary, Alpha Psi Omega, presents its 10th annual "One Act Festival" Friday, April 13, at 9 p.m. and midnight in the Berlin Lounge of the McKelvey Campus Center.
---
Ten Westminster College students will be studying in Spain, Costa Rica, Chile, Brazil, Ireland, the United Kingdom, and Pittsburgh for the spring semester.
---
Tamara Scherer, a Westminster College junior sociology major, received a $6,000 scholarship, payable over four years, from the Eugene and Nell Petrucci Fund No. 2 of The Pittsburgh Foundation.
---
Westminster College senior English majors will be honored at the final Bleasby Colloquium of the academic year Thursday, April 16, at 7 p.m. in the Witherspoon Maple Room of the McKelvey Campus Center. The event is free and open to the public.
---
Westminster College will host the eighth annual New Wilmington Chamber of Commerce Business Expo Saturday, March 13, from 10 a.m.-4 p.m. in Memorial Field House.
---
Displaying 4131-4140 of 5457 total records