Westminster College Psychology Professor Presented Workshop in Atlanta
Posted on Friday, April 19, 2013
NEW WILMINGTON, Pa. - Dr. Sandra Webster, professor of psychology, presented a preconference workshop in March at the Southeast Teaching of Psychology annual conference in Atlanta.
The interactive workshop was titled "Undergraduate Research: Strategies for Avoiding, Overcoming or Circumventing the Obstacles." The participants identified the obstacles to excellent undergraduate research in their institutions, which were time, money, priority, space, and skills. Webster summarized relevant characteristics of excellence in undergraduate research from the Council of Undergraduate Research (CUR) on which she serves. The workshop participants then brainstormed and evaluated specific strategies to overcome the obstacles.
Webster was a 2000 Fulbright Lecturer in psychology at Korea University and Sungshin Women's University in Seoul.
Webster, who has been with Westminster since 1983, earned undergraduate and master's degrees and Ph.D. from Southern Illinois University, Carbondale.  She specializes in research and design and is the author of the textbook Hand in Hand: Research Design and Statistics for Behavioral Sciences. 
Contact Webster at (724) 946-7359 or email for additional information.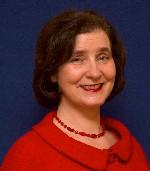 ---
More Stories