Westminster College will recognize its academic achievers at the Spring Honors Convocation Saturday, April 30, at 11 a.m. in Orr Auditorium.
The program will begin with music by Dr. Elizabeth Harrison, college organist, an invocation by the Rev. James Mohr II, college chaplain, and a welcome from Westminster College President R. Thomas Williamson.  Dr. Jesse Mann, vice president of academic affairs and dean of the college, will recognize the Dean's List Scholars, recipients of scholarships, prizes and awards, and students who have completed the College Honors Program.
Recognitions will continue with the tapping of Pi Sigma Pi members, and recognition of Lambda Sigma, Mortar Board, and Omicron Delta Kappa members, all honor societies for superior students at various levels of their academic accomplishments.
Dr. Neal Edman, dean of student affairs, will also present the McQuiston College Service Awards, given to the rising senior man and woman for unselfish service to the Westminster community during their college careers, and the Allen P. Splete Leadership and Service Award, given to a student who has provided sound leadership and selfless volunteerism to the curricular and co-curricular life on the Westminster campus. 
The service will conclude with the Alma Mater led by Douglas Spiri, a junior music education major from Pittsburgh.  A reception will follow in Orr Lobby.

---
Four Westminster College students will give a saxophone recital Saturday, April 8, at 3 p.m. in Orr Auditorium.
The program includes Maurice's "Tableux de Provence" featuring Allison Henley; Tull's "Sarabande and Gigue" featuring Amanda Allwang; Delvincourt's "Croqembouches" played by Anna Long; Ibert's "Histories" played by Kevin Shields; and Dvorak's "Lento" and "Vivace ma non troppo," which will be played by the quartet.
Uniontown, PA
Anna Long is a daughter of Michael and Maryann J. Long. Long, a senior music education major, is a graduate of Youngsville High School.
Grove City, PA
Allison Henley is a daughter of Donald and Nancy Henley. Henley, a senior music education major, is a graduate of Grove City Area High School.
Eldred, PA
Kevin Shields is a son of Dana and Teresa Shields. Shields, a freshman business administration and music major, is a graduate of Otto-Eldred High School.
Huntingtown, MD
Amanda Allwang is a daughter of William and Belinda Allwang. Allwang, a sophomore music education major, is a graduate of Northern High School.
Contact the Westminster College Department of Music at (724) 946-7270 for more information.
---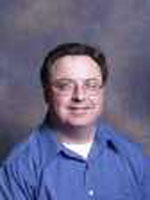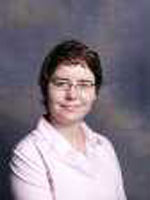 Six new full-time faculty members have been hired at Westminster College. They are:
---
The Westminster College Support Staff Organization, comprised of all hourly employees, will be the secret Santa for 62 kids from the Children's Aid Society of Mercer County.
---
The Westminster College Art Gallery, currently featuring the alumni art show, offers a variety of art styles today through June 29. The gallery, located in Patterson Hall, is open Monday-Saturday, 8 a.m.-9 p.m.
---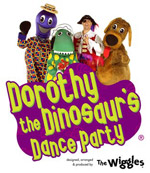 Dorothy the Dinosaur's Dance Party, featuring the Wiggles' best friends, will perform Thursday, Oct. 26, at 10:30 a.m. and 6:30 p.m. in Orr Auditorium at Westminster College.
---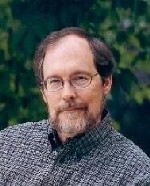 Dr. David Cushman, Westminster College professor of economics, recently presented a paper, "The Unlikely Unit Root in U.S. Real GDP," at the Eastern Economic Association Conference in New York.
---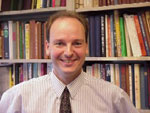 The Winter 2008 issue of the Journal of Medieval and Early Modern Studies includes the article "Gifts for the Bride: Dowries, Diplomacy, and Marriage Politics in Muscovy" written by Dr. Russell Martin, Westminster College associate professor of history.
---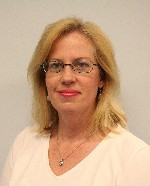 Dr. Suzanne Prestien, Westminster College assistant professor of English and public relations, will speak on "Homer and Hesiod: The Greek Classics in the Modern College Classroom" at Faires Faculty Forum Wednesday, Oct. 8, at 11:40 a.m. in the Sebastian Mueller Theater in the McKelvey Campus Center.
---
Westminster College celebrated academic excellence at the annual Honors Convocation April 25 in Orr Auditorium.
---
Displaying 4411-4420 of 5010 total records