Westminster College Planetarium presents "Journey to the Stars" Thursday-Saturday, March 30-April 1, at 7 p.m. in the Hoyt Science Resources Center room 116.
This program takes visitors on incredible journeys of discovery. One journey will start with dark interstellar gas drifting in the cold vacuum of space and end with seething whirlpools of gas surrounding a black hole. Another will examine amazing astronomical phenomena close to home and extend to fantastic galaxies, billions of light years away. A final journey will take us from great explorations of the past to endless possibilities for the future.
Along the way, the program will explore how we use the electromagnetic spectrum to learn about space, the birth and death of stars, the planets, distant receding galaxies, and discoveries from the Hubble Space telescope. Come to the planetarium and take a journey to the stars. The show will conclude with a survey of the current night sky.
The shows are free and open to the public, but because of limited seating, reservations are required. Contact the Westminster College Department of Physics at (724) 946-7200 between 8:30 a.m. and 3:30 p.m. for reservations or more information.
---
Dr. Camilia Dari de Lopez, associate professor of Spanish at Westminster College, recently had an article published in the Latin American Literature in the Year 2000: Balance, Perspectives and Prospectives.
---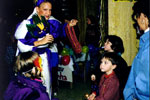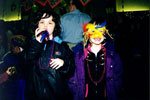 Mardi Gras is coming to Westminster College, Friday, Feb. 16, from 6-8:30 p.m. in Orr Lobby. Following the carnival, the Clarks with special guest, Grapevine, will perform in Orr Auditorium.
---
Jackie Meade, director of the Westminster College Career Center, put the word out that television's popular series West Wing would need Westminster's help, and nearly 20 faculty, staff, students, and alumni responded.
---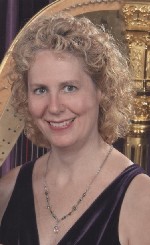 Jody Guinn, Westminster College adjunct music professor, recently returned from a three-week European tour with the Cleveland Orchestra, which played concerts in Switzerland, Germany, Austria, and Italy.
---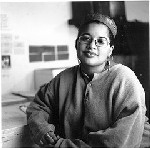 Faith Adiele, the first black Buddhist nun in Thailand, will speak Tuesday, April 24, at 7 p.m. in the Sebastian Mueller Theater of the McKelvey Campus Center as part of the Heinz Lecture Series.
---
Dr. Jonathan Elias, director of the Akhmim Mummy Studies Consortium, will speak at Westminster College Friday, Feb. 8, at 12:35 p.m. in the Sebastian Mueller Theater in McKelvey Campus Center.
---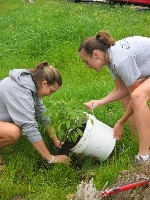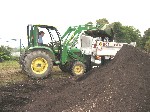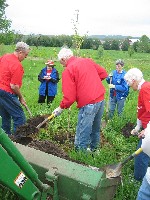 "What do you DO with all that stuff?" is the predictable question when newcomers to the Field Station see the five long rows of compost and hear that we handle over 200 tons of compostables each year.
---
Westminster College's Sierra Student Coalition (SSC) will sponsor its second annual Earth Day 5K run and walk Saturday, April 18, starting at 9:30 a.m. at the Field House.
---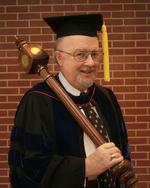 Dr. Dwight Castro, Westminster College professor of classics, will speak at Faires Faculty Forum Wednesday, Feb. 24, at 11:40 a.m. in the Sebastian Mueller Theater of the McKelvey Campus Center.
---
Displaying 4321-4330 of 5326 total records