Dr. Andrea Grove, a Westminster College assistant professor of political science, recently attended "Creating a Culture of Peace: A Peace Studies Seminar" at the William Penn House in Washington D.C.
 "Attending a peace studies conference with those of the Quaker faith was an unexpectedly wonderful experience for me," Grove said
 The William Penn House is a meeting center and small lodging house on Capitol Hill.  Their mission states, "Promoting the Quaker vision of a peaceful and just society by providing education seminars, opportunities for dialogue, and simple, inexpensive lodging for those to come to the area to learn, lobby, or serve."
 "I am not a Quaker, but was invited to attend the seminar and received a scholarship because of my work in peace studies.  We heard from a range of peacemakers "" from those who spend their lives working with gang members in inner-city Washington D.C. to those who work to free slaves around the world," Grove said.  "The common thread was that as individual we can act to recognize the basic humanity of those around us, and in doing so contribute to the goal of security and conflict resolution."
 Grove, who has been with Westminster since 2000, earned her undergraduate degree from the University of Georgia, her master's from Lancaster University, and her Ph.D. from Ohio State University. 
 For more information, contact Grove at (724) 946-7254 or e-mail groveak@westminster.edu.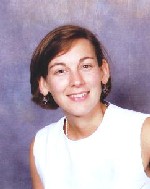 Displaying 4321-4330 of 5141 total records