The Westminster College chapter of the Public Relations Student Society of America (PRSSA) presents "Passion for PR: Carving Your Niche in the Industry" Saturday, March 25, from 8:30 a.m. to 2:30 p.m. in the Witherspoon Rooms of the McKelvey Campus Center.
The event features six Westminster alumni speakers: Debora Swatsworth Foster , a 1974 Westminster graduate and current vice president of corporate communications for H.J. Heinz Co. and member of the Westminster College Board of Trustees; Jennifer Shifler Gross, a 1999 Westminster graduate and current director of marketing at Steelcoast Creative; Sara Ialongo, a 2004 Westminster graduate and assistant account director at Blattner Brunner; Burt Lauten, a 1999 Westminster graduate and current Pittsburgh Steelers public relations/media manager; David Nobs, a 1980 Westminster graduate and current marketing director at Ruder Finn Los Angeles; and Rebecca Zeitler, a 1998 Westminster graduate and account supervisor at HealthStar PR.
The seminar includes breakfast and lunch with a resume workshop scheduled at 1:05 p.m. and is open to PRSSA students from area colleges and universities.
Contact Kristan Kohley, junior public relations major from Saxonburg, at kohleyka@westminster.edu for more information.
---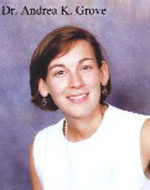 Dr. Andrea Grove, assistant professor of political science at Westminster College, recently attended a faculty development seminar in South Africa.
---
Theatre Westminster presents its second show of the season, Rashomon, Thursday-Saturday, March 1-3, at 7:30 p.m. and Sunday, March 4, at 3 p.m. in Beeghly Theater.
---
Eighteen students were recently added to the Westminster College Dean's List.
---
Kappa Delta Sorority, one of the five national sororities at Westminster College, is sponsoring a dessert party Sunday, Sept. 17, from 1-3 p.m. in the Berlin Lounge located in the McKelvey Campus Center.
---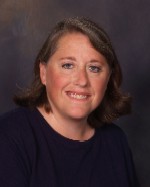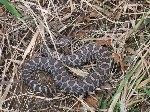 Dr. Ann Throckmorton, Westminster College associate professor of biology, will share research on Pennsylvania rattlesnakes at Faculty Forum Wednesday, April 18, at 11:40 a.m. in the Sebastian Mueller Theater in the McKelvey Campus Center.
---
Click here for more information
The Westminster College Drinko Center for Excellence in Teaching and Learning has awarded grants to four students to continue their undergraduate research and to present their work at the American Chemical Society National Meeting in New Orleans in the spring.
---
Westminster College will celebrate Constitution Day 2008 with an activity-based lecture about the electoral college Friday, Sept. 19, at 12:15 p.m. in the Sebastian Mueller Theater of the McKelvey Campus Center.
---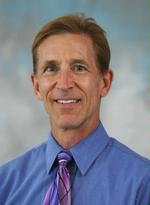 The Westminster College "Get Real!" series concludes Thursday, April 16, with "Investing after College - Goals, Opportunities, and Avenues" presented by David Smith, Westminster assistant professor of accounting.
---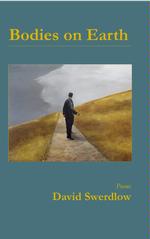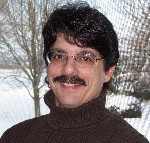 Dr. David Swerdlow, Westminster College professor of English, will read poetry from his new book at the Bleasby Colloquium Thursday, Feb. 18, at 7 p.m. in the Sebastian Mueller Theater of the McKelvey Campus Center. The program is free and open to the public.
---
Displaying 4201-4210 of 5438 total records