Dr. Dwight Castro, professor of classics and chair of the Westminster College Religion, History, Philosophy, and Classics Department, recently presented his research, "Ad libitum Latin Composition: A Holistic Approach" at the American Philological Association (APA) in Montreal.
"This presentation was based on my experience with a Latin class I taught in spring of 2004 and will influence my next offering of this class," Castro said. "I was one of five presenters at the workshop 'Active Latin in the Classroom.'
"This was the first time in history of the APA that a session on this topic has ever been accepted by the Program Committee," Castro said. "This presentation was based on my own experience with a Latin class I taught in Spring of 2004 and will influence my next offering of this class. In 2004 I changed my approach to teaching Latin composition to focus more on allowing students to compose, in Latin, short, connected paragraphs on topics of their own choosing, rather than on simply having them translate into Latin the prescribed English passages found in the traditional Latin composition texts. My presentation focused on this new approach and included not only what I perceive as its strengths, but also certain weaknesses that I plan to address in future offerings of this class."
Castro, who has been with Westminster College since 1970, earned his undergraduate degree from Gettysburg College and a master's and Ph.D. from Indiana University.
Contact Castro at (724) 946-7150 or e-mail castroad@westminster.edu for more information.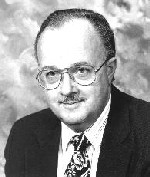 ---
estminster College has recently received a $67,000 grant from the National Science Foundation under the "Course, Curriculum, and Laboratory Improvement" program.
---
David Malis, an international opera star, will perform at Westminster College, Wednesday, Feb. 7, at 7:30 p.m. in Wallace Memorial Chapel.
---
Dr. James A. Perkins, professor of English, opens the Westminster College Faculty Forum with "The Case of Jack Burden's Father: The Genetic Evidence" Wednesday, Aug. 28, at 11:30 .m. in Patterson Hall room 311.
---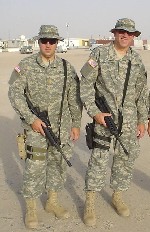 The Westminster College Peace Studies Coffeehouse series features two Iraq War veterans Tuesday, Oct. 10, at 4:15 p.m. in the Berlin Student Lounge of the McKelvey Campus Center.
---
Alyssa Schomaker, a senior music education major at Westminster College, will perform her soprano vocal recital Friday, April 27, at 8 p.m. in Wallace Memorial Chapel.
---
Nine students in Westminster College's theatre department participated in the Irene Ryan Acting Scholarship Competition at the Region II Kennedy Center American College Theatre Festival (KCACTF) held Jan. 2-7 at Carnegie Mellon University.
---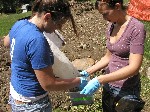 Westminster College students in a Reading the Environment cluster course recently helped solve a mystery of what was killing fish and causing strong odors in McClure Run, a stream that runs through the campus.
---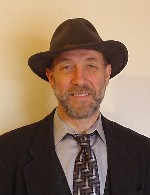 A review written by Dr. Bryan Rennie, Westminster College Vira I. Heinz professor of religion, will be published in the May issue of The Heythrop Journal.
---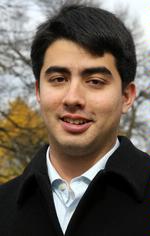 Ben Lowe, author of Green Revolution: Coming Together to Care for Creation, will speak during Westminster College's Chapel service Friday, March 5, at 11:40 a.m. in Wallace Memorial Chapel. The service is free and open to the public.
---
Displaying 4191-4200 of 5072 total records