Recent & Important News about Science and Technology at Westminster College and about ResPAC Members

Molecular Biology Graduate Presents Research at St. Jude Children's Hospital in Tennessee
A Westminster College class of 2016 graduate, Kelly Higby, has been selected to present her undergraduate honors research at St. Jude Children's Research Hospital in Memphis, Tenn. this July. Higby, a molecular biology honors student, will present, "Effects of Chemotherapy on Nuclear Transport during Cellular Death," which was performed alongside Dr. Karen Resendes, associate professor of biology.

Biology Student's Publication Wins Award
Kaylynn Coates's publication; Muscarinic Acetylcholine Receptors are Required for Nestmate-Odor Memory Retrieval but not for Olfaction in Harvester Ants (Pogonomyrmex barbatus), BIOS, 84 (3), 158-164, was selected for the McClung Award for Most Outstanding Paper in BIOS of 2013. Kaylynn's paper describes experiments that she carried out for her Capstone project on the neurobiology of nestmate recognition in ants. Her advisor was Dr. Katherine Robertson. Click here to read her abstract.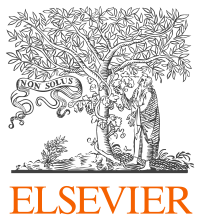 Biology Students Publish their Research in Leading Professional Journal
Alumni, Corey Cunningham and Casey Schmidt publish research that they carried out as seniors at Westminster College, Department of Biology with their co-author, biology student Nathaniel Schramm and their faculty advisor, Karen Resendes. Their paper was submitted to the Journal of Experimental Cell Research in 2013 and published in January 2014; it describes the roles of two cellular proteins; PCID2 and Centrin-2, in nuclear export. Click here to read their abstract.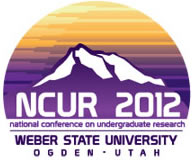 41 Westminster College Students Accepted to Present their Research at NCUR, 2012
The National Conference for Undergraduate Research (NCUR) organized by the Council on Undergraduate Research, is an annual event which will take place in Utah this year. In order to present at NCUR students must submit an abstract in the fall; only the best abstracts are selected for presentation by a reviewing panel and successful applicants are informed in the spring. ResPAC would like to congratulate all 41 students on their success.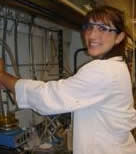 Forbes.com Ranks Westminster College as Best College for Women in Science, Technology, Engineering and Math 2010