Westminster College Associate Professor Co-Authors Article
Posted on Tuesday, January 15, 2013
NEW WILMINGTON, Pa. - Dr. Timothy Cuff, Westminster College associate professor of history, recently co-authored an article that was published in the journal  Economics and Human Biology.
"Ladies from Hell, Aberdeen Free Gardeners, and the Russian Influenza: An Anthropometric Analysis of WWI-Era Scottish Soldiers and Civilians" was co-authored with Paul T. Riggs, associate professor of history at Valdosta State University in Georgia. Utilizing data collected by Scottish anthropologist J.F. Tocher in the 1910s, Cuff and Riggs analyzed levels and patterns of height variation among both Scottish civilians and Scottish members of the military forces serving in World War I.
The evidence indicates that rural Scottish residents still had a distinct height advantage over their urban counterparts and that military men displayed a slower growth profile than did civilians, but mean heights for the two groups of adults were similar. Mean stature for both groups is well above those found by Floud for British troops born in the 1880s and greater than that of Scottish convicts from the 1830s (Riggs, 1994). Men who were in utero or infants between 1889 and 1893 seemingly were stunted by an encounter with the Russian influenza which struck the region repeatedly.
The article continues Cuff's work in the field of anthropometric history and on disease in human history.  His book, The Hidden Cost of Economic Development:  The Biological Standard of Living in Antebellum Pennsylvania, was published by Ashgate in 2005. 
Westminster College alumnus Brad Fetes `10 provided research assistance during the development of the article. Fetes was a history major who now teaches history in a high school in Webster, NY. He is also a part-time graduate student in public health at Syracuse University.
Cuff and Riggs were graduate students together at the University of Pittsburgh, where Cuff earned a Ph.D. He earned a master's degree from Bowling Green State University and an undergraduate degree from Westminster College. Cuff joined the faculty in 2000.
Contact Cuff at (724) 946-6152 or email for additional information.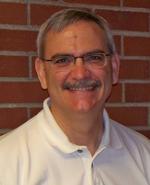 ---
More Stories