Westminster College English Professor Co-Edits Book
Posted on Tuesday, September 5, 2000
Dr. James A. Perkins, professor of English and chair of the Department of English and Public Relations at Westminster College, has co-edited For the Record: A Robert Drake Reader, which is scheduled for release in February 2001.
The book is more than a collection of stories and essays; it is an introduction to the craft and art of short-story writing. Co-editor Randy Hendricks, who teaches English at the State University of West George, wrote an analysis of the stories written by Drake. The volume also includes an introduction to the stories, as well as an excellent discussion of Drake's greatest legacy, his use of language that captures the color and rhythm of human speech.
Drake's stories provide a social history of Woodville, a small town in West Tennessee. Though the life, both tragic and comic, presented in these stories is vanished it provides the reader with an understanding of the tensions and struggles of the contemporary South.
Perkins also wrote an account of an exclusive interview with Robert Drake on life, writing and reading, which is included in the book.
Perkins, who has been at Westminster College since 1973, has been an NEH fellow at Yale University, New York University, and Princeton University, and was awarded a Fulbright in 1998 at Seoul National University in Korea. His previous publications include Snakes, Butterbeans, and the Discovery of Electricity, and Robert Penn Warren's All the King's Men: Three Stage Versions, which he co-edited with James Grimshaw.
He earned his undergraduate degree from Centre College, his master's from Miami University, and his Ph.D. from the University of Tennessee.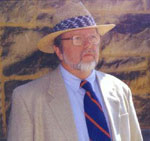 ---
More Stories