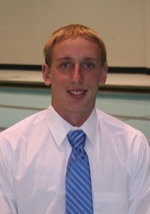 Cory Mathias, a Westminster College senior biology major, presented his research at the "Xenobiotic Modulation of Signal Transduction Pathways and Gene Regulation" session of the 48th annual Society of Toxicology (SOT) meeting March 15-19 in Baltimore.
---
Westminster College will host the eighth annual New Wilmington Chamber of Commerce Business Expo Saturday, March 13, from 10 a.m.-4 p.m. in Memorial Field House. The public is invited to attend.
---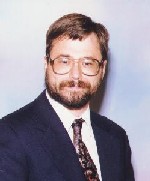 Dr. James Rhoads, Westminster College professor of political science, conducted the "Introduction to Q Methodology" workshop at the annual meeting of The International Society for the Scientific Study of Subjectivity Oct. 7 at the University of Akron.
---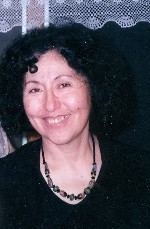 Dr. Camila Bari de López, Westminster College associate professor of Spanish, was selected to participate in the annual reading and scoring of the College Board's advanced placement (AP) examinations in Spanish.
---
The Westminster College Department of Music hosted an assessment festival March 7 for the Pennsylvania Music Educators Association.
---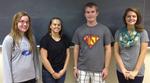 NEW WILMINGTON, Pa. - Westminster College's Department of Mathematics and Computer Science hosted a series of orientation workshops for incoming mathematics and computer science majors in September.
---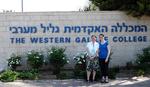 NEW WILMINGTON, Pa. - Tina Keller, Westminster College lecturer of education, and Dr. Rena Cornell Zito, assistant professor of sociology and criminal justice studies, attended Bridges: An Israeli-American Faculty Collaboration Conference in May at Western Galilee College in Akko, Israel.
---
Westminster College's Celebrity Series will present Christmas with The Tenors, Tuesday, December 9 at 7:30 p.m. in Orr Auditorium. The concert is sponsored by Giant Eagle.
---
Dr. Carol Bove, professor of French at Westminster College, recently learned that her book, "The Politics of Julia Kristeva," will be published by the State University of New York Press.
 "Julia Kristeva is an internationally known cultural critic, novelist, and psychoanalyst," said Bove.  "In my book, I analyze the politics embodied in her French-Bulgarian theory and fiction from 1969-2002, which in various ways tell the stories of creative individuals and their psychic dilemmas."
 Bove, who has been with Westminster College since 1984, earned her undergraduate degree from the University of Pennsylvania, and her master's and Ph.D. from the State University of New York, Binghamton.  She has published several articles and translated two books on French psychoanalytic writing.  She has regularly offered cluster courses at Westminster linking French studies to other disciplines.
 For more information, contact Bove at (724) 946-7303 or e-mail cbove@westminster.edu.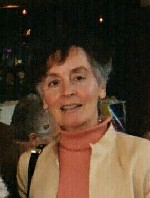 ---
Dr. Bryan Rennie, Vira I. Heinz Professor of Religion at Westminster College, was recently convener of the 19th World Congress of the International Association for the History of Religions in Tokyo.
"I organized three sessions, and I was the convener of the symposium on The Underlying Terror: Religious Studies Perspectives on the War on Terrorism,'" Rennie said.  I was also the convener and presenter for the session on The Philosophy of Science and the Study of Religion: How Can Methods and Theories from the Philosophy of Science Contribute to the Interpretation of Religious Data?' where I gave a paper on Myths, Models, and Metaphors."
"Westminster philosophy professor [Dr.] David Goldberg, gave a paper, Neuroanatomy and the Religious Experience: Scientific Demystification of Religion?" Rennie said. 
Rennie, who has been with Westminster College since 1994, earned his undergraduate degree, master's and Ph.D. from the University of Edinburgh, Scotland.
Goldberg, who has been with Westminster College since, 2002, earned his undergraduate and master's degrees from Pennsylvania State University, and his Ph.D. from Duquesne University.
Contact Rennie at (724) 946-7151 or e-mail brennie@westminster.edu for more information.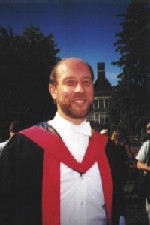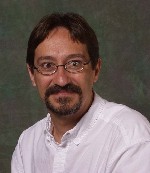 ---
Displaying 4471-4480 of 5396 total records