The Westminster Gospel Choir will perform Friday, March 31, at 6 p.m. at the New Castle Playhouse.
Under the direction of James Henderson Jr., the 40-member choir will perform with Da Truth, True Worship, flag teams, step squads, and much more.
The event is sponsored by Westminster College, New Castle Playhouse, and One Love Productions and is free and open to the public.
Contact the Westminster College Chapel Office at (724) 946-7115 for more information.
---
Dr. Randy Hendricks, author and professor of English at the State University of West Georgia College, will speak at the Bleasby Colloquium, Thursday, Sept. 18, at 7 p.m. in the McKelvey Campus Center room 219.
---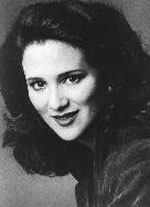 Jennifer Davis Jones, nationally-known soprano, will give a recital at Westminster College Wednesday, Jan. 31, at 7:30 p.m. in Wallace Memorial Chapel.
---
Westminster College celebrates the start of its 150th academic year Friday, Aug. 23 at 8 a.m.
---
Four Westminster College students were elected to fill vacancies created in schedule conflicts in the Westminster College Student Government Association (SGA).
---
The Westminster College Choir and Chamber Singers will perform in concert Sunday, April 29, at 3 p.m. in Wallace Memorial Chapel.
---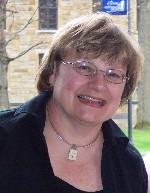 Dr. Amy Camardese, Westminster assistant professor of education, made two presentations at the National Council for the Social Studies national conference held Nov. 28-Dec. 2 in San Diego.
---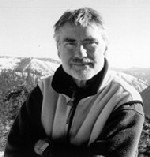 Westminster College's Bleasby Colloquium will host award-winning writer Gary Gildner for a reading of his work Monday, Oct. 6, at 7 p.m. in the Sebastian Mueller Theater of the McKelvey Campus Center. The event is free and open to the public.
---
"The Constellations of Spring" will be presented at 8 p.m. April 30-May 2 and May 5 and 7 with an additional presentation May 2 at 6 p.m. in the Westminster College Planetarium, room 116 of the Hoyt Science Resources Center.
---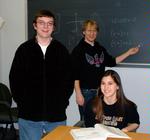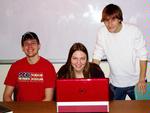 Two three-member teams of Westminster College students participated in the International Mathematical Contest in Modeling Feb. 18-22.
---
Displaying 4461-4470 of 5252 total records