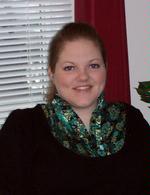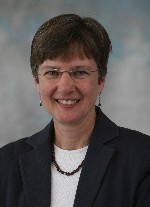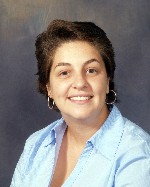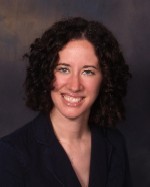 Three Westminster College mathematics faculty and a mathematics major participated in the annual meeting of the Allegheny Mountain Section of the Mathematical Association of America (MAA) April 3-4 at Wheeling Jesuit University.
---
The Westminster College Art Gallery will exhibit "Kathy Koop 1973-2010 RetroSpectacular: Variations in Clay and Wood" Feb. 17-April 17. The exhibit is free and open to the public.
---
The Westminster College Orchestra will present its fall concert Friday, Oct. 22, at 7:30 p.m. in Orr Auditorium. The event is free and open to the public.
---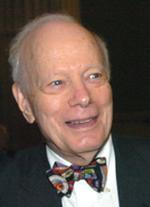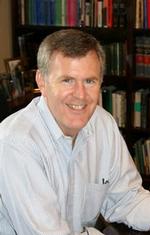 Stream the commencement ceremony video.
More than 230 students earned diplomas during the 157th annual Westminster College commencement ceremonies Saturday.
---
Westminster College will host the tenth annual New Wilmington Chamber of Commerce Business Expo Saturday, March 10, from 10 a.m.-3 p.m. in Memorial Field House.  The public is invited to attend.
---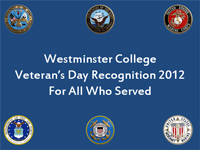 Please enjoy this brief recognition of the people of Westminster who have helped to shape history and provide the freedoms that allow so many of us to enjoy the opportunities offered by the college.
NEW WILMINGTON, Pa. - Westminster College's Office of Faith and Spirituality will host a special worship service honoring America's veterans Friday, Nov. 9, at 11:40 a.m. in Orr Auditorium. The service is open to the community.
---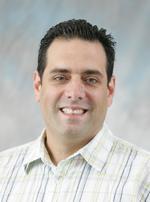 NEW WILMINGTON, Pa. - Dr. Michael Aleprete, Westminster College associate professor of political science, recently contributed two chapters and edited a text published by Lexington Books. Dr. Aleprete co-edited the volume with Rachel Vanderhill from Wheaton College. 
---
The Westminster College Concert Choir and Chamber Singers will present "Make a Joyful Noise" on Sunday, Nov. 16, at 3 p.m. in Wallace Memorial Chapel. The concert is free and open to the public.
---
Dr. Carol Bove, professor of French at Westminster College, will present "Numbers and Narratives" at Faculty Forum Wednesday, Oct. 13, at 11:45 a.m. in the Sebastian Mueller Theater in the McKelvey Campus Center.
"I will be talking about how my research and translations have helped shape my teaching," Bove said.  "My work, for example, on Claude Richard's 'American Letters' is helping me to prepare the cluster course I will be teaching in the Spring semester with Barbara Faires (professor of mathematics) on literary and mathematical language."
Faculty forum, established in 1990, serves as a venue for the exchange of ideas and information among Westminster College faculty.  Speakers present their research, teaching ideas, lectures, performances, special programs, and uses of technology to keep faculty informed about the work of colleagues from many disciplines.
Bove, who has been with Westminster College since 1984, earned her undergraduate degree from the University of Pennsylvania, and master's and Ph.D. from the State University of New York, Binghamton.
For more information, contact Bove at (724) 946-7303 or e-mail cbove@westminster.edu.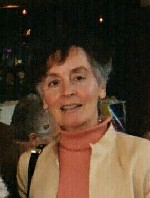 ---
More than 80 trees were planted last weekend at Westminster College Offutt Microforest to celebrate Arbor Day.
"Seventeen campus people planted 37 trees Friday, and 21 alumni and family members showed up in the drizzle and rain Saturday to plant 45 trees," said Dr. Clarence Harms, director of the Westminster College Field Station and professor of biology emeritus.  "Since 1997, we've planted over 850 trees."
Each tree planted gets an identification number that is recorded with the name of the person who planted it and a GPS location, so it can be located in the future.  The seedlings planted this year include: white oak, black oak, red maple, American chestnut, white ash, black gum, and hemlock.
"The lands we now call Lawrence and Mercer Counties were among those given to Revolutionary War veterans in lieu of salary," Harms said. "These so called Donation Lands were surveyed in a system call Metes and Bounds,' where property was marked and measured from adjoining property using natural landmarks.  Those landmarks were mainly trees that today we call Witness Trees.
"Those trees are gone now, but their record remains.  By looking at the survey records and plots of the late 1700s and noting which Witness Trees were mentioned, we get a reasonable picture of species diversity in pre-settlement forests.  We are using this data to configure a Microforest, a five-acre former pasture at the Field Station where we are planting only those species that could have been in our region."
Each year Westminster invites not only the Westminster community, but scouts, elementary school children, and preschool children from the area to participate in tree plantings.  Holes are pre-dug and seedlings, yellow mesh cylinder tree guards, fertilizer pellets, compost, and marking supplies are provided, as well as planting instructions.
'This reforestation project (of reconstructing a pre-settlement forest) is a scientific project," Harms said.  "As far as I can tell, none other like it in Pennsylvania.  We are documenting the forest in great detail."
Contact Harms at (724) 946-8520 or e-mail harmsc@westminster.edu for more information.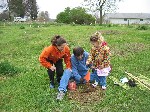 ---
Displaying 4051-4060 of 5155 total records