College Hires Recent Graduate for New Position
Posted on Wednesday, July 7, 2010
Andy Borts, a 2010 Westminster College graduate who majored in broadcast communications, was hired for the new administrative position of instructional media technician and broadcast events manager.
The hiring was announced by Dr. David Barner, chair of Westminster's Department of Communication Studies, Theatre and Art, and Gary Swanson, director of Audio Visual Services.
The position will involve planning, coordinating, troubleshooting, and managing a number of instructional and broadcast responsibilities.
While a student, Borts served as AV's technical support manager and Titan Radio's operations manager. He was president of Future Media Professionals, host of Coaches Corner, secretary of his fraternity, and a Dean's List scholar. He was named the 2010 Audio Visual Award winner for exceptional work to the campus.
"We are excited about Andy's addition to each of our departments and what it will mean to the entire academic community," Swanson said.
Borts is a son of Russell and Denise Borts of Boardman, Ohio, and a graduate of Boardman High School.
Contact Swanson at (724) 946-7188 or e-mail gswanson@westminster.edu for additional information.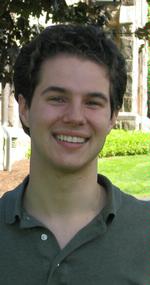 ---
More Stories