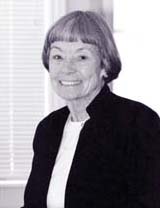 "Westminster provided me and thousands of other young people with a wonderful education, and as an adult with meaningful opportunities for service and friendship. Giving back will help extend these important benefits to others."
Click here to view Ms. Haldeman's entire testimonial.
Endowment is the measure of institutional strength.
The reliable, stable income generated through endowed gifts allows Westminster to operate with assured financial security and affords donors the satisfaction of making permanent, lasting contributions.
The most important means of advancing the College is through endowed gifts.
For Our Future ... represents strategic efforts to increase Westminster 's endowment through current and future gifts.